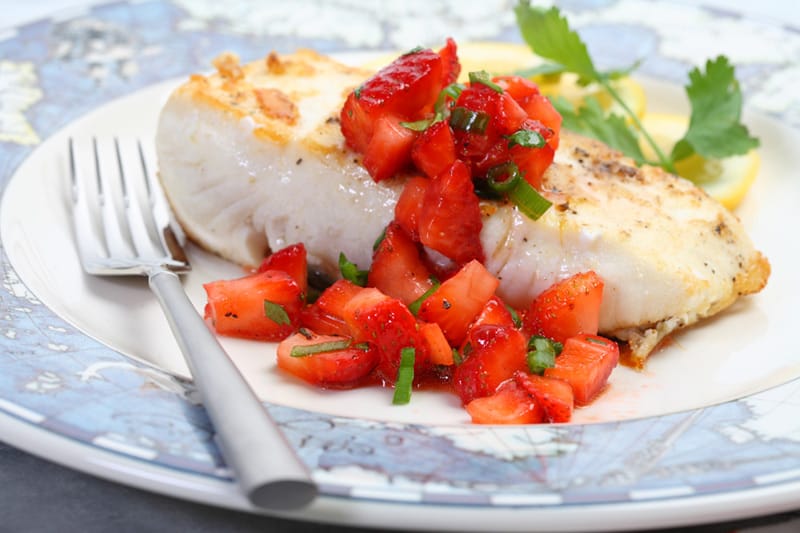 Savour over 700 Atlantic Canadian comfort food recipes published in Saltscapes magazine from its first issue, in May/June 2000—see for yourself why our food section scores well in reader surveys!
Recipes include local novelties and favourites such as Acadian Molasses Cookies and Scratch-Me-Back Cookies, Grizzlenuckles and Hoffle Poffle, Braised Turkey with Popcorn Stuffing and Bean Brownies. And of course, chowders of all tastes and traditions.
Check out our handy index of recipes, found here. If you have back issues of Saltscapes magazine, you can go right to the issue and find the recipe you're looking for. Some recipes are online now (click on the links provided), and we will continue to add more.
Come back often for updates—the comfort of good, homestyle food, often using local ingredients, is just a click away.
| Issue | Recipe | Page | Link |
| --- | --- | --- | --- |
| June 2000 | Smoked Salmon Roulade- Stefan Czapalay | 63 | |
| June 2000 | Mac MacMillan's Fishcakes | 66 | View Recipe |
| June 2000 | Creamy Fiddlehead Soup | 69 | View Recipe |
| June 2000 | Roast Leg of Lamb | 69 | View Recipe |
| June 2000 | Pan Roasted Potatoes | 70 | View Recipe |
| June 2000 | Medley of Vegetables | 70 | View Recipe |
| June 2000 | Meringues w/Ginger-Rhubarb Sauce | 70 | View Recipe |
| Summer 2000 | Blueberry Grunt | 64 | |
| Summer 2000 | BBQ Chicken Breasts | 65 | |
| Summer 2000 | Foil Wrapped Salmon Barbecue | 68 | |
| Summer 2000 | Cucumber Sauce | 68 | |
| Summer 2000 | Green Bean,Walnut & Blue Cheese Salad | 69 | |
| Summer 2000 | Potato Salad w/a Twist | 69 | |
| Summer 2000 | Fresh Strawberry Pie in Chocolate Coconut Crust | 71 | |
| Fall 2000 | Linda Hatt's Rhubarb Relish | 53 | |
| Fall 2000 | Blue Rocker's Chow | 54 | |
| Fall 2000 | Jude Carson's Mustard Pickles | 55 | View Recipe |
| Fall 2000 | Betty O'Brien's Pickled Beets | 57 | View Recipe |
| Fall 2000 | Batty's Dutch Salad | 57 | View Recipe |
| Fall 2000 | Cream of Broccoli Soup | 60 | |