Curried Salsa by Connie MacKinnon (Sackville, NB)
When Connie and her husband Bill left university they headed west for work. Once settled in Calgary, Connie ended up becoming friends with Karen McKeon, the wife of a co-worker, who shared this curried salsa recipe. When Connie and her family would come home during the summer months she would make this salsa for friends and family and everyone absolutely loved it, so much so that when Connie's mom put together a family cookbook, this recipe was included.
After many years working as a management consultant and executive coach, Connie retired in 2013. Following retirement, she and her family relocated to Sackville, where she has many extended family.
Connie and her uncle, Donnie Gouthro, team up in the summer to make preserves; this past summer the pair purchased 60 pounds of Roma tomatoes to produce between 60 and 70 jars of this delicious salsa. Yet despite the large quantity they made, they still have to guard it carefully because it's so much in demand!
We loved this salsa for its warmth and rich flavours. It's a delightful change and we just know you'll love it as well.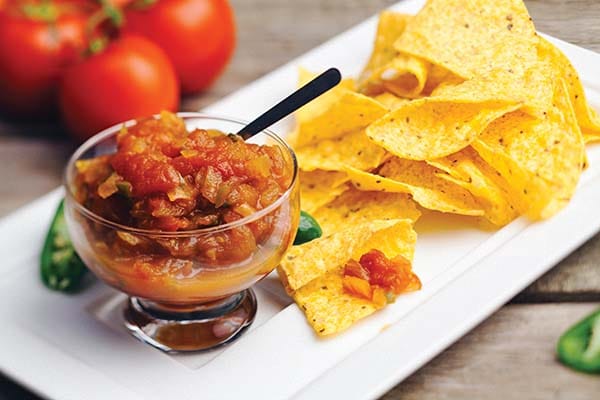 Recipe