Tips for great pictures
Heading off on vacation? Before setting off on your photo safari here are a few tips to help you, and your camera.
What to pack
Zip lock bags: keep your camera and gear dry.
Microfibre dry cloths: good in a camera bag for padding, and for drying and cleaning lenses and gear.
Extra batteries: always have them. Consider a car battery charger.
Extra memory: you can buy this at convenience stores but at 'inconvenient' prices—so buy before you leave.
Tripod: if you plan to use a telephoto lens or do any night exposures a tripod is a must.
Becoming familiar with some basic settings in your camera will improve your photos instantly. Lots of tutorials cover the basics of shooting, composition, lighting, etc—all of which are important—but read on for tips to help you capture that perfect 'postcard' shot.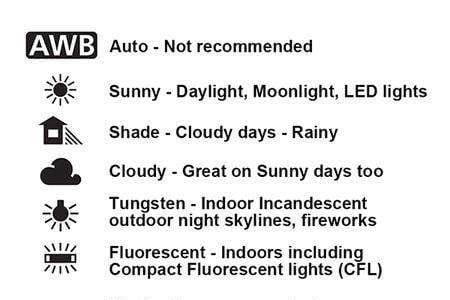 Choose the right mode

Shooting in the full automatic [green] mode may guarantee you a picture when you press the shutter button but you don't always get the best picture quality and colour. By simply setting to 'P' or program mode you will find a significant improvement. While very similar to auto mode, program mode allows you to change some settings that are otherwise blocked, like white balance (WB).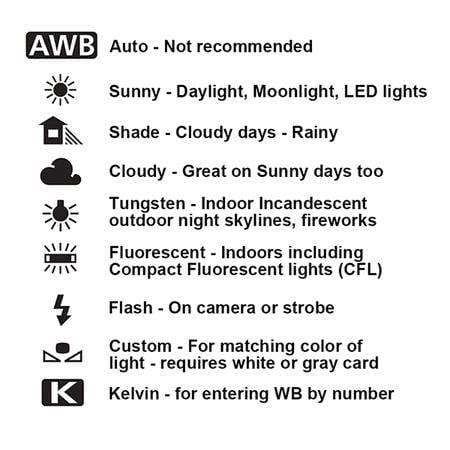 You will want to learn to navigate around your camera menu well enough to easily find and set the WB in a matter of seconds as it's an important setting that is very often misunderstood. The WB setting is where you will find icons showing the sun, a cloud, a light bulb, etc, depicting different lighting situations. Some cameras even spell out the settings. The key here is to look at the source of light illuminating the scene you are shooting and set the WB in the camera to match that source of light.
Tip: If you are outdoors try setting the WB to cloudy day—even on full sunny days—to get the best colours.
If you are inside and not using a flash you want to adjust the WB setting to the little light bulb—or florescent if that is the type of light in the room. Setting WB really is that simple and results in photos with more vibrant colour. Always stay away from auto white balance, or AWB, as that mode actually works to eliminate the dominant colour in a scene and can zap colour right out of your pictures.
Go for the best quality
If your camera can record images in raw mode consider capturing in both raw and jpg mode simultaneously. By shooting in both raw and jpg you will have the traditional 'compressed' jpg file you are used to and you will also have a raw file containing the very best 'uncompressed' image quality your camera can record. (Note: you'll need more memory cards as you get fewer images per card when shooting in raw). Raw files contain more picture information, or data, and are nearly five times larger than a traditional jpg file. Processing raw files requires photo-editing software that is usually included with your camera; Adobe Photoshop works well. Raw files allow you to make more image adjustments and tweaks as compared to a traditional jpg file.
Just one of the many powerful raw editing functions is the ability to change the exposure (brightness) in an image by plus or minus five whole f-stops after you have taken your picture.
Even if you do not currently edit raw files now you should still consider saving your images in that mode as you may appreciate having those higher quality image files later.
Tip: There are places that make a service of processing raw files—ask around at your local photography shops or look for a camera club in your area for more information.
The key here is to capture as much detail and quality as possible when you push that shutter button so you will have the best images to share, post to social media and maybe even to treat yourself to a fine art print to display on your wall at home or in the office as a lasting memory of your vacation.
---
Mike Leonard is a Maine photographer and photo guide. Mike teaches photography and Photoshop classes and can be reached at This email address is being protected from spambots. You need JavaScript enabled to view it.