Atlantic Canada is rich in urban green spaces
"That thing costs as much as my car," says Wanda Hughes of Go Fundy Events, a tour company in Saint John, NB. She's talking about one of two bright yellow kayaks waiting for me on the beach in Rockwood Park. Not my kayak. Mine is nice enough. It even looks similar to the one beside it, but I know it's just your average rental. She's talking about the one that belongs to her colleague Danny Coates, the streamlined, sturdy-looking craft with spare paddles strapped to its hull.
Go Fundy's experienced guides like Danny and Wanda are intensely dedicated to having and providing serious fun here in the only city on the Bay of Fundy. They find a lot of that fun in Rockwood Park, a 2,200-acre stretch of wild woods, hills and fresh waters inside city limits. There's a golf course, a zoo and a pavilion with a café here, as well as this popular lakefront beach where I am ready to cast off, but Danny and I are in search of the park's wilder corners.
On the lake, Danny's kayak glides effortlessly. He pauses often so I can keep up. This is obviously a man with substantial paddling experience. When I ask him about himself, it turns out he's a firefighter—I should have guessed—and he's kayaked in some challenging places like wild rivers in northern Canada and Costa Rica. I realize that while Lily Lake looks to me like a big stretch of water, for Danny this is a paddle in the park.
When people think of city parks, they might think Central Park in New York City, an urban green space hemmed in by skyscrapers where city dwellers can sit under the shade of a tree and feel grass beneath their feet. Though it takes up only a single city block, the Victorian-era Public Gardens in Halifax is that kind of park with its curvaceous serpentine flower beds, its ornate fountains and bandstand, its quiet duck pond and big, black wrought iron gates and surrounding fences that help create a physical and psychological barrier against the noise and rush of city life.
Rockwood is not that kind of park. It's more like a national park in miniature with camping and wild spaces for rigorous outdoor recreation like hiking, swimming and kayaking. Unlike the Public Gardens, it has natural, geologically significant features. The equivalent in Halifax is Long Lake Park to the west of the urban peninsula and about the same size. Hiking trails lead to quiet coves and rocky outcrops along the shores of the lake. Even though it's within walking distance of the urban core, swimming here feels like it might on a wilderness canoe trip.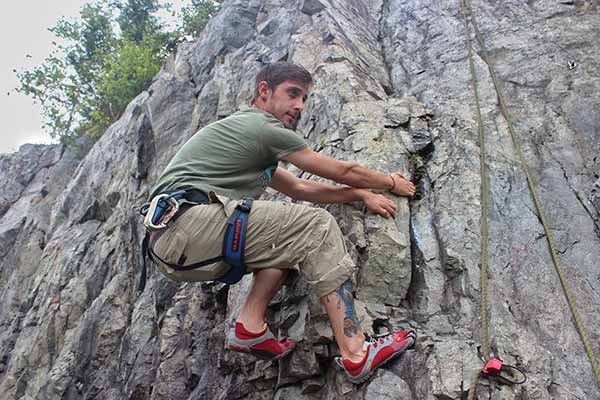 In other cities across the Atlantic Provinces, parks fit somewhere between Rockwood's wild side and the handsome formality of the Halifax Public Gardens. At the centre of the 175 acres of green space in Fredericton that is Odell Park, a grove of rhododendrons and azaleas awaits like hidden treasure. There's a playground and a pond where kids can feed the waterfowl. There's even a lodge opened by the Queen in Canada's centennial year, 1967. And yet parts of the park preserve old growth forest—some trees are estimated at 400 years—and among the 16 kilometres of walking and skiing trails, the New Brunswick tree species collection is discovered like a scavenger hunt at 41 sites throughout the park.
The East Coast city park most resembling Rockwood is Pippy Park in St. John's, NL; 3,400 acres on the northern edge of the downtown. Like Rockwood, there's golfing, camping and a pavilion for group functions. Pippy was designed for human activity for there are two golf courses. The serviced campground is the province's largest. Pippy is dissected by the Trans Canada Highway. But it's so large that hikers and joggers can choose between pathways across manicured lawns next to roads or rough trails over rugged terrain far from traffic.
As different as it appears at glance first from New York City's urban emerald, it was Calvert Vaux, one of the designers of Central Park, who also designed Rockwood for Saint John in the 19th century. It seems the two parks do have some things in common like the zoo, but more importantly Calvert Vaux's vision for the need of large green spaces in industrialized cities like New York and Saint John. In the early 20th century, Saint John residents re-imagined the park for amusement, building a Ferris wheel, merry-go-round and a large wooden ramp for thrills. They even hosted the World's Amateur Speed Skating Championships on Lily Lake in 1926.
The shore ahead of Danny's kayak looks like nothing more than ice-battered, slate-grey bedrock, sloping into the lake. As we approach, I can see that the entire rock face is covered in odd oval shapes as if scallop shells were pressed into mortar. Danny explains these are fossils, but not the kind most are familiar with made when an animal or plant dies and leaves its shape in the rock. These are stromatolites, created in ancient times beneath shallow seas when sand and other small particles were trapped and made into a natural concrete by microorganisms.
I reach out from my kayak and place a hand on the stromatolites. Danny tells me I'm touching the oldest stone in the province, dating back a billion years or so. That's when I experience one of those moments, the humbling kind in the presence of monumental forces and the vastness of time that reminds me of my insignificance. I don't think this is the kind of experience Calvert Vaux or the early proponents of Rockwood imagined I might have in a city park, but to me, touching these awe-inspiring creations of early life on this planet beats any Ferris wheel thrill.
Recommended activities
Get a rock climbing lesson with Go Fundy Events at Rockwood Park in Saint John.
Visit the Fredericton Botanic Gardens in Odell Park.
Hunt for moose with a camera in the backcountry section of Pippy Park in St. John's known as Three Pond Barrens.
Take in an outdoor concert at the newly restored bandstand in the Halifax Public Gardens, originally built in 1887 to commemorate Queen Victoria's Golden Jubilee.