By adding value, home or cottage improvements can actually end up costing you nothing.
Before you dive into that renovation project, take a little time to consider the scope of the project, your reason for doing it, and your budget. "People complete renovations for two reasons - one as a personal taste/lifestyle choice, and the other to add value to their property," says Dartmouth NS-based Canadian Residential Appraiser, Andrew Clarke.
If you are thinking resale, consider what changes will give you the most return on investment. According to the Appraisal Institute of Canada, kitchen and bathroom renovations can return from 75 to 100 per cent when it comes time to market your home.
This, of course, depends on the quality of the materials and the renovation work carried out. Aim for the broadest appeal by choosing a neutral palette and conventional layout as opposed to more extreme personal decorating choices.
"The renovation project should depend on the price point of your home," Clarke says.
Check out the value of properties in your neighbourhood to get an idea what your property is worth. Investing $300 to $400 in a property appraiser before - and after - renovating, could also be cost effective when it comes to setting the best price…
But renovating beyond the value of the home is not wise. "Having an in-ground pool or a $50,000 designer kitchen at the cottage is not common in Atlantic Canada and would not return much value," says Clarke.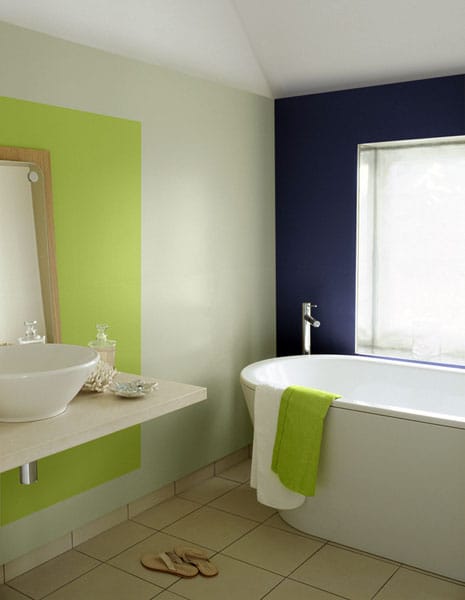 He suggests the greatest value is added with a combination of more modest projects - painting, replacing floor coverings, ?adding modern hardware and fixtures, increasing storage, and landscaping.
Check out the price range and quality of materials to determine what would suit your home and your budget. You needn't have the most expensive selection to make a noticeable, yet cost-effective, improvement in how your home looks. "The most economical and highest return on investment is interior and exterior painting, which typically commands 100 per cent payback," Clarke says.
Other budget oriented items include upgrading light fixtures, modern light and wall switches, ceiling moulding, baseboard trim, interior doors, fresh paint on kitchen cabinet doors, upgraded kitchen and bath hardware, new flooring and modern kitchen and bath countertops. Decks, awnings and solar exterior lighting are popular and return up to 75 per cent.
"The two most common mistakes with renovation projects are poor workmanship and a failure to plan. For example, you shouldn't replace your bathroom fixtures and later decide you now want a new ceramic tile bathroom floor."
Clarke suggests:
Checking your home improvement retailer for staff advice and free print material to guide you through the project on paper before you pick up the hammer.
Taking care to choose a reputable contractor. Get references before choosing a contractor and check those references before signing a contract.

Renovating for your own style and comfort also takes planning. "I see a growing trend of clients, mostly recent retirees, converting cottages into year-round residences. Their focus is towards making properties more comfortable, upgrading insulation, modernizing ceiling and wall finishes, replacing older windows with more energy efficient products, installing a more conventional heating system, upgrading kitchens and baths and choosing Energy Star-rated appliances," Clarke says. "Adding a second bathroom or half bath to an older home will increase the home's resale value," says Alan MacDonald of Quest Realty in Halifax. "A lot of people won't settle for a home that only has one four-piece bath."
He also agrees that making your home more energy efficient can be a cost-effective priority. Changing older windows for new Low-E glass (low emissivity), argon filled windows and adding new doors (which are tighter than older doors) are two ways to improve efficiency. Installing a heat recovery ventilation unit, if your home doesn't already have one, is another. This unit it moves stale air outdoors and replaces it with fresh air. When the two exchanges occur, it provides a heat transfer.
Other ways to improve that first impression are to paint the entrance door and repair an uneven walkway or driveway to the house. When a buyer sees a house that is move-in ready, the sale is much quicker.
One renovation that doesn't top the payback list is the swimming pool. "Pools appeal to a narrower segment of the buying public. Items such as a skylight, whirlpool tub or a fence can return as little as 25 per cent on investment, although they may enhance a sale," says Clarke. Poor quality craftsmanship and incomplete finishes can reduce property value. Even if you use more economical materials in your renovation, make sure the workmanship is high quality. Converting a bedroom on the main floor to an office may also negatively impact resale value, since many buyers want that extra bedroom.
To enter your renovation project and see the potential return, go to the Appraisal Institute of Canada's web-based guide RENOVA at www.aicanada.ca. Homeowners should also check with municipal authorities to see if permits are required for their particular renovation or construction project well before any work begins. Make sure your contractor is aware of the recent changes (Dec.2009) to the building code.
You will also want to take advantage of any government incentives to help cover costs. Visit www.kent.ca for all the information you need. Successful renovating starts with a plan and ends with a proud and happy homeowner.