The aromas wafting from the Boyce Farmers Market will surely lure you in if you are anywhere within sniffing distance.
Located in the heart of the city, it is a bustling and vibrant gathering place every Saturday morning, with more than 250 vendors, both indoors and outdoors in all seasons. Just inside the doors, you'll find Black Forest Bakery, where proprietor Thomas Homberger sells his German-style pastries and breads, including "Ezekiel bread" made with certified organic ingredients. For me, a trip to the market always includes Thomas's "bee sting"—two layers of rich, buttery dough with fresh vanilla custard nestled between them, drizzled with honey and almond glaze. It is out of this world.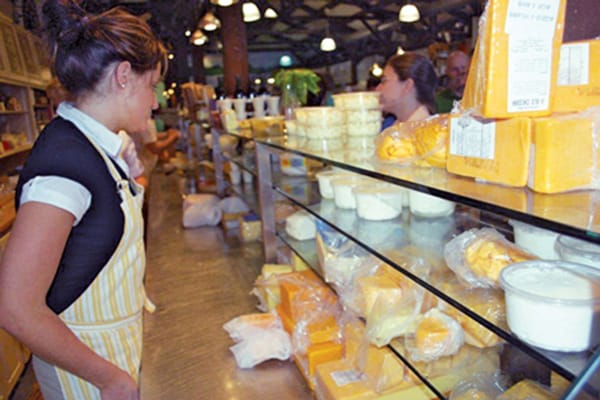 Otherwise indoors, the market has two aisles; you can purchase falafels, barbecued foods, donairs, homemade soups, seafood, meat, poultry, cheese, coffee, wine and baked goods of all sorts, plus artworks, jewellery, leather goods and pottery.
If you are a fan of samosas, you'll love Samosa Delight and Yummy Samosas. The lineups at these adjacent outdoor booths are usually long. These deep-fried savoury pastries are filled with beef, chicken, pork or vegetables (or a combination thereof).
The Fredericton market isn't just about shopping; it's a total sensory experience. Open Saturdays year-round from 6am-1pm; 665 George Street; frederictonfarmersmarket.ca.