10 great finds for fun in the sun
Summer comes and goes in the blink of an eye, so let's live it up and enjoy what we have! This list of fun stuff for the 2016 summer season will help get things off to a great start, whether you're passing time at the beach, cottage, or simply hanging out on your deck, there is something here for everyone.
Dress up your outdoor dinner table with colourful and interesting accents, bring out your inner child with summer games from your youth, get grilling old-school style, and chill down with some cool and refreshing treats.
Grilling goes retro
You may think that gas is where it's at, but try going old school with Weber's new, limited edition Master-Touch 22-inch charcoal grill. The funky design and fun colours will add tons of pizzazz to your deck or summer gatherings (it's small enough that it can even accompany you to the beach or the park) and the aroma and flavour of charcoal will bring you right back to an easier, tastier time. Oceanside cooking just got a whole lot better. Home Hardware; $299.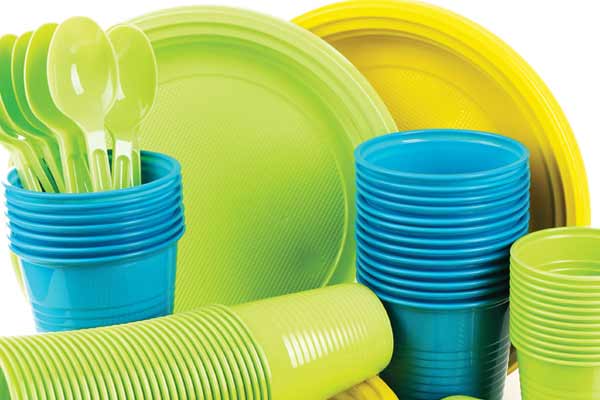 Bose SoundLink Mini Bluetooth Speaker II
Listen to all your favourite jams no matter where summer fun takes you. Stream your favourite music from your smartphone, Android device or tablet through tiny but powerful speakers using Bluetooth technology. It's small enough to fit into a glove compartment and light enough to pop into a backpack. With Bose's legendary technology this is definitely a "sound" investment. Amazon.ca; $220.00.
Sear Grate from Weber
This unique sear grate is one of the accessories sold by Weber to accompany their new charcoal grill. Simply pop out the centre rack that is standard with the grill and insert the sear grate for those perfectly proportioned and professional looking grill marks you find in all the top steak houses. Elevate your grill game. Home Hardware; $39.99.
A Twist of Iron Artisan Fire Pits
Kevin, Noreen, and Loreen Nicholson are artists extraordinaire; metal is their canvas, and a blowtorch is their paintbrush. Located in South Bar, Cape Breton, the trio have been crafting their unique and insanely beautiful creations since 2007. While they have a plethora of stunning designs of their own, Noreen will gladly work with clients to ensure their personal vision can be backlit by the soft orange glow of burning embers. Each pit is made from repurposed propane tanks and is available in a variety of sizes from the baby burner for decks and patios to the full-size home/cottage pit. A Twist of Iron will ship Canada-wide. Atwistofiron.com; $100 and up, depending on the size.
Premium Ladder Toss Game
All those fabulous games of our youth are coming back! Washer toss and ladder toss were two of my definite favourites; I love their all-ages appeal and was thrilled when I came across this premium ladder toss game with cool features, such as LED glow-in-the-dark bars for night play and an easy tote carry bag—perfect for the cottage, beach, and park. Walmart; $55.
Yonanas Healthy Dessert Maker
Frozen treats are a summer favourite for all ages, but let's face it, too much of a good thing can sometimes be a bad thing—especially for kids. The Yonanas dessert maker offers a delicious healthy alternative. Simply feed frozen fruit, such as bananas, into the tube and watch it come out in soft serve form; add other fruits to create different flavours, you can even add a bit of chocolate for over-the-top goodness. The machine's components are all completely covered so even older kids can operate it. It's a great option for anyone wanting to cut down on artificial sugars or calories. Canadian Tire: $64.99.
SodaStream
If you're looking for a machine that only has one function and that's to produce clear, crisp sparkling water, then SodaStream is the answer. Unlike other products that offer many different flavour alternatives, SodaStream does one thing only, and it does it really well. Simply fill the bottle with cold water, affix it to the machine and choose a low, medium, or high level of carbonation. SodaStream relies on CO2 carbonators to operate, which cost $35 new or about $22 when returning a spent canister. One CO2 unit will carbonate 60L of water. Major retail stores; $130.
Microplanes
Microplanes (sometimes called rasps) started out as woodworking tools but were quickly adapted into the culinary world. The razor sharp teeth make them perfect for zesting citrus, grating cheese or fresh nutmeg. They work well for chocolate as well and are in indispensable at our poolside bar for creating drink garnishes. The cool colours make a microplane a fun accessory and the rubber handle makes it simple to grasp. Dishwasher safe and inexpensive enough to make it a great host or hostess gift for summer get-togethers. Online at ca.microplane.com; $19.95.
Rapidfire Chimney Starter
Nothing tastes better than meat cooked over an open flame but sometimes fanning those flames into life takes the enjoyment out of the process. The Rapidfire Chimney Starter from Weber is the perfect accompaniment for your charcoal barbecue or smoker. Stuff the bottom of the chimney with newspapers or lighter cubes, add charcoal and light it—within half an hour the coals are at the perfect temperature for grilling. Simply turn the chimney over and dump the glowing coals into the base of your grill and begin cooking! Home Hardware; $17.99.
Plastic Table Ware
Dining outside can be fun and funky or even classy and elegant, thanks to a huge expansion in the outdoor small wares market. Decidedly more user friendly (no more paper plates succumbing to the "taco effect" or crumpling and folding in your hand once loaded with food) and less expensive in the long run. Plastic ware isn't limited to dinner plates; look for bread and butter plates, soup bowls, dessert bowls, glasses and stemware; all in fun colours and designs. Plastic is also perfect for poolside, and taking along on picnics. Available everywhere.