Chicken and Herb Stuffed Zucchini Rolls - Keltie Creamer (Gagetown, NB)
Like many of our other winners, Keltie, who grew up in Gagetown, learned basic cookery at home using ingredients her dad grew, hunted and fished. Her family ate good food because lumbermen, (like her dad) hunters and fishers expect good food. Later on in life, when she found herself in Resolute Bay in the Arctic, basic frozen and dried foods from a store came once a year via sea container. The skills she learned as a child, along with the waste-not, want-not philosophy of her parents, plus her talents for ingredient substitutions and a creative culinary imagination made it easier to exist on limited food choices.
Keltie said that there were many social gatherings in the north and sharing food was at the heart of all of them, as everyone would bring dishes from their own cultures.
Keltie says food is like the "Velcro of the north" in that it helped make connections between a diversified group of individuals.
I like that idea!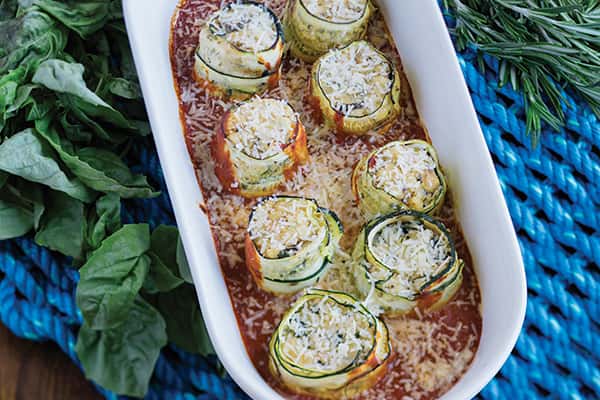 Recipe