Ham and Custard Omelet Puff - Deborah Gauthier (Kentville, NS)
Deborah's love of cooking began when her husband began gifting her with a variety of cookbooks—a subliminal message perhaps! Any reservations she (and perhaps he) may have had soon vanished as Deborah discovered how much she loved being in the kitchen, especially trying new recipes.
Her husband's job found them having to entertain quite frequently and the pair quickly realized that people were much more relaxed and open around a dining room table than they were in any other setting, so Deborah became a frequent hostess—a role she gladly continues to this day.
Deborah says she loves cooking for anyone who loves to eat, and by the sounds of it there is no shortage of people wanting to sit at her table.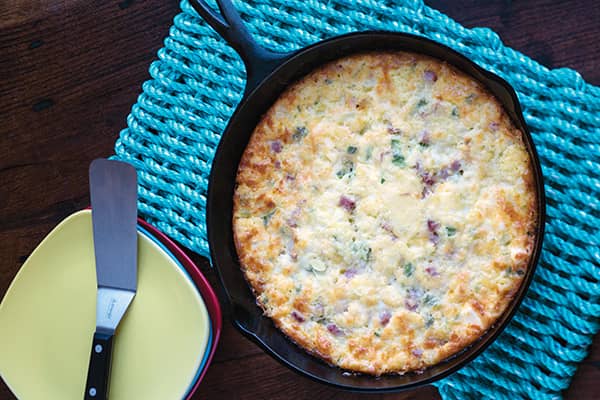 Recipe