New research suggests the yearly health exam is of little to no value
If you're like most people, you either ask your doctor for an annual physical checkup or feel guilty because you didn't. Based on new research, however, those who insist on annual checkups may be doing themselves and the healthcare system more harm than good. While it might seem common sense that a regular physical exam by a medical professional can catch a serious illness in its early stages and improve survival rates, that's not the case. According to Dr. David Milne, "If you're living a healthy lifestyle, there's little or no value in a physical examination." He's president of Doctors Nova Scotia, a clinical anesthetist at the QEII Health Sciences Centre in Halifax, an assistant professor at Dalhousie University, and a former general practitioner.
One recent survey of nearly 200,000 patients, published by the Cochrane Library, supports the position of Doctors Nova Scotia, concluding: "Considering that death from cardiovascular diseases and cancer were not reduced, general health checks are unlikely to be beneficial."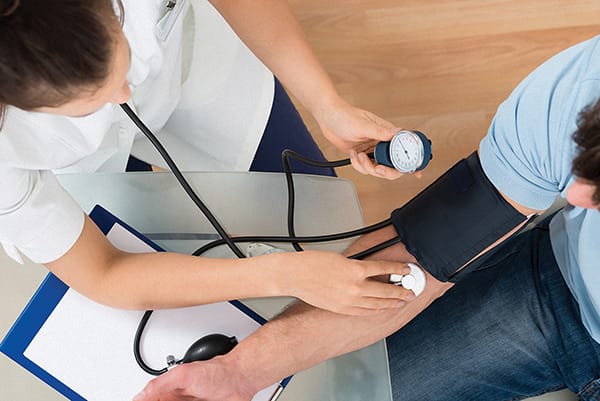 Many provinces are now discouraging people from taking annual physical exams. Some, like Nova Scotia, New Brunswick and Newfoundland and Labrador, have stopped covering the cost of annual physical exams on patients without symptoms of illness.
Unnecessary testing can be costly to the healthcare system and can lead to increased testing. Some tests can even be dangerous to patients, says Dr. Milne.
"There's a statistical probability of harm or risk associated with some of these tests," he says. "If you're having a CT scan of your chest, there's a cumulative risk of radiation exposure with all of those x-rays. There's a risk of an elderly patient coming into hospital and having an anesthetic. Statistically speaking a certain number might die or have a significant complication."
Targeted testing
Physicians like Dr. Milne and groups like Choosing Wisely Canada recommend more targeted testing and monitoring according to gender, age and risk factors. Here's a guide:
Women
Breast Cancer Screening
According to the Canadian Cancer Society, women between 40 and 49 should discuss the benefits and risks of mammography with their doctor. Between 50 and 69, mammograms are recommended every two years. After 70, women should discuss mammogram frequency with their doctor.
Cervical Cancer
Women 25 to 69 should be screened every three years, according to screening guidelines created by the Canadian Task Force on Preventative Health. Over 70, routine screening can end after three successive negative Pap test results.
Both Men and Women
Cholesterol Testing
Women and men who otherwise have no risk factors, such as a family history of heart disease, should be tested at 50, according to the College of Family Physicans of Canada. After the initial results, the doctor will advise on follow-up testing.
Blood Pressure
The Heart and Stroke Foundation recommends that all adults should have their blood pressure checked at least once a year, more often for those with diagnosed high blood pressure. To reduce demand on busy doctors, visit a pharmacy that offers testing on site. If a high reading is obtained, take the test two or three more times on separate days to confirm it is consistently high before seeing a doctor.
Diabetes
Everyone over 40 should be screened for diabetes every three years, according to the Canadian Diabetes Association. Those at high risk should be tested earlier and more often. Talk to a doctor about risk factors.
Colorectal Cancer
Adults over 50 should have a stool test every two years, according to the Canadian Cancer Society. Those with a family history of the disease should talk to their doctor about screening.
Osteoporosis
According to Osteoporosis Canada, all adults over 65 should be tested. The Bone Mineral Density test should also be given to postmenopausal women or men over 50 with risk factors such as smoking, significant weight loss and use of certain medications.
Children
Babies should be checked by a doctor, midwife or public health nurse at birth, or within the first week of life. After that, the Canadian Pediatric Society recommends babies be examined by a health care professional at two, four, six, nine, 12, 18 and 24 months. An annual checkup to five years of age and then every year or two until the age of 18 should follow.