Tooth decay—even in very new teeth—is common
When that first tooth peeks through a tiny pink gum, it is a cause for celebration. Proud parents can take a photo for Facebook, upload a video to YouTube, and call grandparents with the good news about a small, white protuberance that marks a milestone in their child's life. Once the merriment abates, it's time to plan a visit to the dentist.
"The Canadian Dental Association recommends that a child should be seen by a dentist or oral health care provider by age one or within six months of the first tooth breaking through the gum," says Dr. Ross Anderson, chief of dentistry at the IWK Health Centre in Halifax.
The recommendation is founded on science. The most common infectious disease for children is early childhood caries, or tooth decay. A report released by the Canadian Institute for Health Information found that treatment of this disease was the most common reason for a child under the age of six to have a general anesthetic. "Treating the infection that causes cavities accounts for 30 per cent of all day surgical time in Canadian hospitals for kids under six," says Dr. Anderson. "By age two, most kids have 16 teeth, some have all 20. It's not uncommon to see 10 of them with tooth decay and a child's first experience being a swollen infected face. It's what I live every day."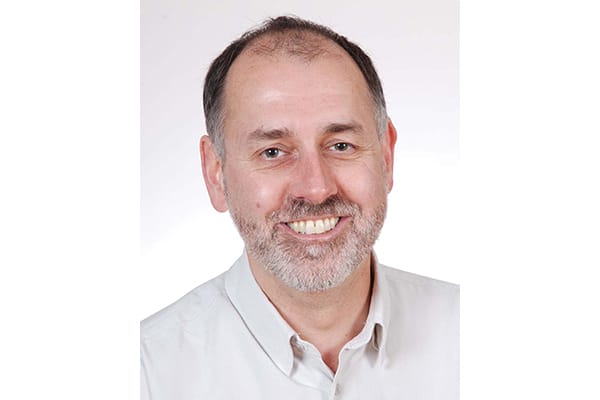 These statistics are likely underestimated because they do not include private dental clinics where children may be treated outside a hospital, adds Dr. Anderson, who is also head of the department of dental clinical services, division of pediatric Dentistry, at Dalhousie University's faculty of dentistry. "These statistics are very concerning, particularly when we know this disease is preventable. We would prefer not to see the children in hospital to treat them. We would prefer that family dentists see these children and with parents prevent the disease from occurring."
Start early
One way for parents to alleviate their concern, and start their little one on a lifelong journey for good oral health care, is to visit the dentist before they turn one year old. "We know if we see kids within the first year any problems can be identified early and strategies can be put in place if there is a problem," says Dr. Anderson. The science also shows that there is an incredible cost saving associated with this preventive approach.
Baby teeth are the building blocks for healthy teeth for life. Not only are they necessary to help children chew and speak properly, but also their roots help guide the proper growth and positioning of adult teeth as these grow in. The Nova Scotia Dental Association notes that although baby teeth fall out and get replaced by permanent teeth, they are vital to a child's oral development.
During that first visit to the dentist, several things will happen. The dentist will conduct a risk assessment to determine if the infant is likely to have problems later on and identify the frequency of follow-up visits, says Dr. Anderson.
The tool includes looking at everything from the child's snacking habits to if they go to bed at night with a bottle. Asking parents about their oral health is also important. Dental caries are infectious. If the parent or caregiver has this problem, it's likely the child will as well. "We need to have a conversation about strategies. It's similar to a well-baby visit," he says. "The goal is to prevent cavities and significantly reduce the burden of disease."
The dentist will take a medical history, a social history and a family history. "Forty per cent of the time with this disease, there is a genetic connection," says Dr. Anderson.
Risk factors
There are 120 risk factors for tooth decay, including premature births, which put children at higher risk of tooth decay, but only three of the risk factors that can be addressed directly by parents. This includes ensuring good oral health nutrition. Water, for example, is the best drink for little ones to have between meals. While fruit juice may sound healthy, it is full of sugar that can eat into a child's teeth. Brushing is another issue. For children under three years of age, a dab of fluoridated toothpaste the size of a grain of rice is all that's needed.
First exam
After taking the history and completing the risk assessment, the dentist will also look inside your child's mouth. White chalky areas on a tooth, for example, can signal the beginning of a cavity. Once the exam is finished, there is an opportunity to sit with parents, review the findings, and discuss next steps.
An infant's first visit to the dentist does more than enable the dentist to examine the child and take a history. It also gives the little one an early opportunity to become accustomed to going to the dentist. "It helps the child feel comfortable and build in regular oral health care," says Dr. Anderson. Your child may fuss; however, parents may be surprised at how accepting infants can be when the dentist examines them. They may actually enjoy the attention and the novelty of the visit.
As well, that first visit enables the dentist and the parent(s) to have a discussion about teething, non-nutritive sucking habits, including use of a pacifier and thumb sucking, and prevention of dental trauma. It may be helpful to bring another adult along so you can spend some time with the dentist talking about your infant's oral health. You should also bring an extra diaper and snack for your child as well as a favourite toy. You might even want to mark the special occasion later with a photo on Facebook.