Are we predestined to live shorter lives than other Canadians… or can we change that?
Morbidly obsessive is not how I would describe myself. Yet I'm drawn to obituaries. Mostly I notice ages. When I find someone also born in 1956, or thereabouts, I immediately scan down the column to see where the family asks for donations to be sent-the Canadian Cancer Society, the Heart and Stroke Foundation, the Canadian Diabetes Association-in the hope of gleaning an understanding of how the end may come for a Nova Scotian male of my vintage.
In my wallet I carry a ratty business card. On the back of it, in pencil, is written 9,125. That's the number of days, at age 52, I still had on this planet if I managed to reach the average life expectancy for a man living in this province. I know, I know: Get this man some Zoloft. But in my view, these sorts of bracing reminders of mortality are absolutely necessary for anyone who calls the East Coast home.
Consider the stats: Prince Edward Islanders and Nova Scotians are more likely to get cancer than Canadians living in any other province. More people calling the Atlantic Provinces home have high blood pressure than elsewhere in the country, which can lead to stroke, heart attack or kidney failure.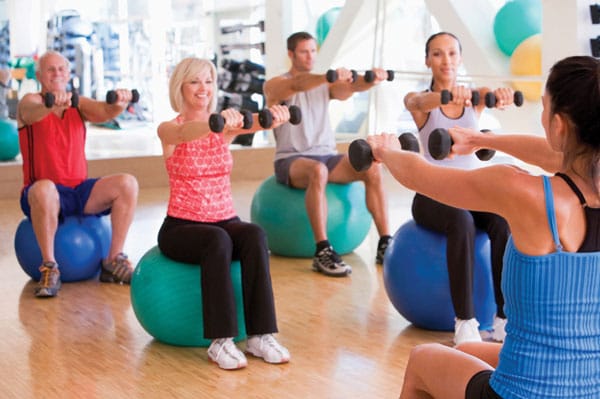 When it comes to diabetes, Newfoundland (8.8 per cent of people over the age of 12), New Brunswick (7.8 per cent), Nova Scotia (7.4 per cent) and Prince Edward Island (6.7 per cent) are the most heavily afflicted provinces in the land.
But all is not lost. One of the key factors associated with longevity is having a strong social network of friends, family and community, something Atlantic Canada excels at, helping to mitigate the negative factors. The lifespan of an average Atlantic Canadian, in fact, is only slightly less than the average Canadian: 76.9 regionally for men vs 78.4 years nationally, and 82 for women regionally vs 83 years nationally. Indeed, although the stats fluctuate from year to year and Nova Scotia's population is small, statistically speaking, in 2008 there were 228 centenarians in the province-about 50 per cent higher on a per capita basis than the national rate.
Still, a region that houses some of the highest smoking rates and the most overweight and least active citizens in the country is sure to be home to a range of life-altering ailments.
Which is why I set out to come up with a plan of action. The motivation was selfish: to get expert advice on how to change my own long-term prognosis. Along the way, I discovered that there's no magic pill. But I also learned not to despair: with some common-sense steps anyone can dramatically reduce their chances of becoming one of those grim stats.
"It's complex," says Dr. Robert Strang, Nova Scotia's chief public health officer. "A whole range of lifestyle risk factors combine to make a person healthy."
Butt out
Butting out is a good place to start. Other than a brief period when I puffed away while on my morning paper route, I've never been a smoker. That means I'm luckier than many Atlantic Canadians-the provinces of Newfoundland, New Brunswick and Nova Scotia exceed the 21.4 per cent of Canadians over the age of 12 who light up. Experts say it's possible to draw a direct line between smoking rates and the propensity of people to develop cancer, respiratory disease, strokes and heart attacks. "Even a single cigarette is doing damage," says Niki Legge, director of cessation initiatives and tobacco control at the St. John's, NL-based Smokers' Helpline.
The good news is that once you quit, every year that you remain a non-smoker mitigates the damage.
A telephone call is the best place to begin. Research shows that simply contacting one of the smoking hotlines operating in every province doubles the chances you'll swear off tobacco for good. Counselors can help formulate a smoking cessation plan and offer advice on how to use nicotine patches, gum and other anti-smoking treatments. As much as anything, the encouraging voice on the other end of the line can provide the kind of inspiration and support necessary to help kick the stubborn habit.
Walk to wellness
Like so many things, putting out cigarettes ultimately requires willpower. Shrinking the waistline is no different. Experts agree that most of us would be healthier if we dropped a few pounds. After all, there's a well-established connection between being overweight and diabetes, heart disease, cancer and a whole host of other medical ailments.
A healthy weight is seen as one of the biggest contributors to longevity. And a lean body mass keeps the metabolic rate up, which helps to prevent weight gain as you age.
Losing weight seems to be a straightforward proposition: burn off more calories than you take in. The good news is that you don't have to run the Bluenose Marathon to shed pounds-mini workouts can be incorporated into your daily routine. Fifteen minutes of walking, half an hour in the garden or 20 minutes of dosey-doeing on the dance floor could be enough for an average-size person to burn 100 calories.
The general rule, according to Matthew Benvie a Halifax-based personal trainer, is that an adult needs a minimum of three to five, 20- to 30-minute bursts of vigorous activity each week - "This appears to be associated with cardiovascular systems functioning properly," he says. That's not as tough as it sounds: 30 minutes of walking or riding a bike at a brisk pace qualifies as "vigorous." Get a skipping rope, do some jumping jacks…"Just do something," says Benvie.
Bonus: exercise also provides a sense of well-being, and helps maintain an agile and alert brain.
Pump it up
Building up those biceps enhances your cardio burn: the larger your muscle mass, the quicker you'll burn calories and lose weight. Building strength also creates bone density, which helps women fend off osteoporosis as they age. And, let's be honest: adding some muscle can also make a person feel better about themselves-thereby generating the kind of positive attitude that is sometimes necessary just to get out of bed in the morning.
Benvie suggests a three-times weekly weight program designed to build muscle. If there's no gym around, just buy one of those $12 rubber resistance bands or tubing, find some exercises on the Internet and you're good to go.
Whichever way you get your muscle-building fix, spend a few minutes afterwards stretching. Being more flexible makes the normal stuff of everyday life-housework, playing with the kids, walking up and down stairs-easier and more efficient. Stretching also improves circulation, which speeds recovery and healing when you are injured. If you've ever taken yoga or Pilates classes, incorporate some of those stretches in a post-workout cool down. Otherwise check out a good website-such as mayoclinic.com/health/stretching/HQ01447-and stretch the post-workout lactic acid away.
Supercharge the grocery list
Sweat equity isn't the only way to get fit. The input side of the caloric equation-proper diet-is equally key in managing your weight and staying healthy. Don't be overwhelmed by the baffling new diets and contradictory advice that bombard us daily-sometimes you cut down on carbs only to have foods with more fat content, for example. Instead just use common sense, says Holly Heartz, a Fredericton dietician.
Skip the fried foods; they clog the arteries, pack on calories and replace important nutrients with stuff like trans and saturated fats, which increase the possibility of being felled by a coronary while unloading the laundry basket. Don't drink your calories: sugary drinks and juices mean you're scarfing calories in a way that doesn't make you feel full-ensuring that your overall caloric intake rises. Instead, drink water: you'll have more energy; your system will flush toxins from the vital organs; your weight will stay steady.
Heartz says these basic guidelines should ensure a healthy, balanced diet: for starters, eat a variety of foods from Canada's Food Guide (hc-sc.gc.ca/fn-an/). As well, she urges, "don't give up on the foods you love. Just eat them in moderation, which may mean having smaller amounts less often." Finally, watch portion sizes.
Take a deep breath
Reducing stress-which is linked to everything from high blood pressure, cancer and diabetes to depression and a wide range of emotional disorders-is another sure way to be healthier. For centuries people have used conscious breathing, whether as part of an activity like yoga or tai chi, or meditation or just sitting still, to provide grounding and enrich their lives. Now scientific research is confirming that simply focusing on your breath for a few minutes a day has a whole host of emotional and physical health benefits, including cutting stress levels. "When you practice yoga or meditate it takes you away from your life for a little while, and allows you to return in a better frame of mind," says Ruth Richman, a yoga and meditation instructor in DeGros Marsh, PEI. "Five minutes a day can change your life."
Getting a little personalized instruction, she says, is the surest first step to mastering Downward Dog. If there's no yoga studio in your area, buy one of the countless instructional DVDs or books available. (Richman suggests Bikram's Beginning Yoga, by Bikram Choudhury.) Or log on-the Halifax-based Shambhala Sun magazine (shambhalasun.com) has a good introductory meditation site, conveying the rudiments of breathing yourself to a mindful place.
Meditation, a cursory little study tells me, is all about being in the moment: the past is past; who can predict what lies ahead. It sounds kind of fatalistic, until I begin to see the relevance of getting healthy for life. Forget about those frightening Statistics Canada numbers. Just do the right things today. And, hopefully, the future will take care of itself.
Want to calculate your life expectancy? Go to livingto100.com and take the quiz - based on the book Living To 100: Lessons In Living To Your Maximum Potential At Any Age, by Dr. Thomas Perls and Margery Hutter Silver.