Let it be known that if you look into the past, you may well unearth a few skeletons
MORE OFTEN THAN we can imagine, every honest genealogical researcher will find out that his or her family tree contains twists and turns that no one foresaw. In my case, 25 years ago I wasn't aware of having ancestry that didn't come from Europe. I know better now, even if nothing compares to what Carolyn Abraham reported in her book, The Juggler's Children. Her ancestry is so exotic and interesting than my own paled by comparison… or did, until a sachem among the Sakonnet tribe turned up near Martha's Vineyard in the 1700s.
Traditional paper trails that people follow while doing documentary research have revealed that Native American and sub-Saharan African genes have helped to form many of us. As more people have their DNA tested and the banks of data accumulate, the possibility of surprises increases. Not long after my column concerning false paternity, "Barking up the Wrong Tree," was published in the September/October 2013 issue of Saltscapes, I learned of just such a case among people we knew. In that instance, the ancestry was within the same country of origin but in another location.
Recent genetic research has been opening windows into our distant and not-so-distant past. It is no longer such a mystery when a family that has had blond hair for 75 years produces a kid with dark brown hair. Traits skip generations and know few ethnic boundaries.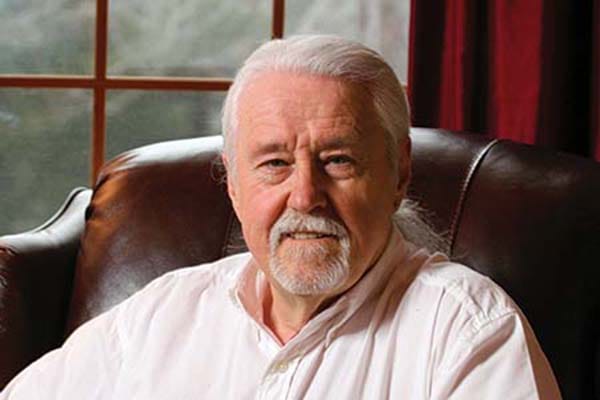 The inheritance of hemophilia, type B, among Queen Victoria's descendants is well known. What is not so much realized is that the boys and men who had the condition had parents who did not. Mothers served as carriers of a bleeding disorder that they could not contract themselves.
Two recent news stories reinforce our growing realization that there is more lurking in the far-out branches of our family trees than we suspect, or perhaps can imagine.
We heard about Mr. Grady in Ontario who, with his Irish surname, believed that an earlier Grady had come from Ireland to Canada. When he discovered that a forefather had come from the United States, he simply assumed that an Irishman had gone to the States and later removed to this country. In time, though, he learned that his Grady ancestor had assumed his surname, and in fact was of African heritage.
Anyone who considers that story a rare event had better look through the columns on ethnic origins in some of Canada's 19th-century census records available online. While a colour bar existed in practice if not strictly by law, enough exceptions can be seen to raise the possibility of mixed race or ethnicity.
These discoveries are not upsetting if we agree with the World Day of Peace declaration by Pope Francis on January 1, 2014, that all human beings are brothers and sisters, and should act accordingly. Sensible people have said as much for centuries.
Other findings may prove troubling. Another recent story tells of a well-educated man of science who discovered that his genetic tree was populated by not one or two, but by several psychopaths. When this information became known, two of the man's colleagues found they could no longer work with him. He had not manifested any anti-social behaviours and until then, his workmates were content to work with him. And he himself has been troubled by the realization that he is potentially psychopathic.
When we find out these things, we are tempted to blurt out, "We didn't know he was there!" Let this be a lesson to all who embark on genealogical seas. A Loch Ness monster may swim deep below the smooth surface of what we think we know.
While doing a cartwheel upon finding King Edward I up your family tree, don't overlook the detail that his grandfather was the controversial King John. Family history research requires an open mind.
Dr. Terrence M. Punch is a member of the Order of Canada. Find information about his most recent book, Montbéliard Immigration to Nova Scotia, 1749–1752 (Genealogical Publishing Company, Baltimore) online at genealogical.com.