Getting to know Allan Hawco
THE IRREPRESSIBLE Allan Hawco produces, writes and stars in "Republic of Doyle"—now starting its third season and airing in 96 countries—a CBC TV comedy-drama set in St. John's, NL. A graduate of the prestigious National Theatre School, the native Newfoundlander has created his own theatre and production companies. Saltscapes talked to Allan Hawco about his family mentors, martial arts and his passion for storytelling.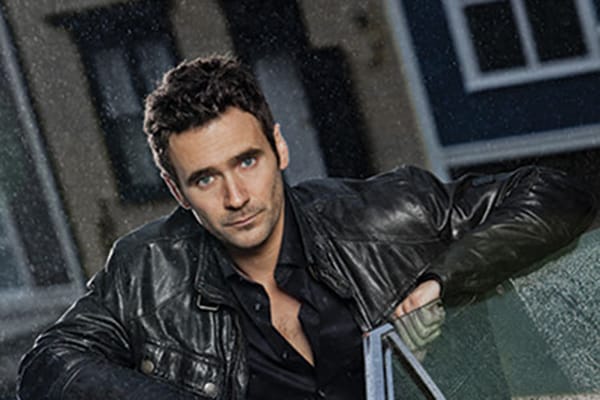 Q Your father worked on the Strait of Belle Isle Ferry and your mother taught elementary school. How have they been involved in your career?
A Dad's now retired, so I picked him up as a free agent and hired him as a production assistant on our show. It's fun to have dad around.
Q Is the father/son relationship in "Republic of Doyle" in any way similar to your own?
A Yeah, a lot of Malachy is certainly a derivative of my relationship with my dad.
Q For example?
A Just the way we're saucy to each other. Dad has a great sense of humour. One of my favourite things about my parents is that they are never afraid to be made fun of. They quite like it. That's something that goes with the Newfoundland sense of humour. You've got to be able to take a ribbing, and then you've got to be able to give it back.
Q Neither one of them was involved in theatre. Where does your passion come from?
A Everyone in my family understood that it was something I needed to do, probably before I did. No one was surprised when I went into the business. My brother is a musician and composer. That kind of opened a channel for me. I realized it was something I could pursue.
Q When did you realize you wanted to be an actor/director?
A It was in elementary school. I was watching two other students rehearse a play on stage. I wanted to get up and start directing them. I went up to the teacher who was directing them, and I started telling her what they should be doing.
Q Do you think of storytelling as a particularly Newfoundland art form?
A Certainly, storytelling is a massive part of our pedigree in Newfoundland. It was something I was exposed to all my life, and I'm fortunate for that because it helped nurture that desire.
Q You hold a red belt in tae kwon do. Would you say you apply the discipline of martial arts to acting?
A I was a black stripe, actually. I was six month's from getting my black belt. I'd studied Shotokan karate before that, but I moved to tae kwon do because it was more dramatic. I had a lot of energy to burn off. When I have a passion, I go for it big and I just do not turn around.
Q Jake Doyle seems a lot like you.
A We have that in common. You have to be able to access certain elements of your own personality and apply them to the character you're playing. It's just in my nature to never, ever let off the throttle. I want to think, when I look back, I gave her everything I could every minute I could.
Q What's next?
A My company's producing other projects—other series, other movies. My dream is that I keep working until someone forces me to stop, and that'll be the day I don't wake up.

"Republic of Doyle" was awarded Ambassador of Hospitality by Hospitality Newfoundland & Labrador, the provincial tourism industry association, last year. Hot off the press: Republic of Doyle: The Definitive Guide to Doyle, Seasons One & Two (Flanker Press).