Tracing place names involves more than a map
ANYONE READING historical publications will encounter places that cannot be found in a modern atlas. Some can be tracked down easily because the place was once famous. Carthage and Utica can be traced back to north Africa in modern Tunisia; Troy existed on the shores of today's Turkey. It is not too difficult to discover that France was once called Gaul. Since we have heard Irishmen called Hibernians, we can figure out where Hibernia was. Yet right here in Atlantic Canada, we can stub our figurative toes on recognizing locations where some forebear once lived. Île-St.-Jean became Prince Edward Island. Sunbury County, NS, embodied most of New Brunswick at one time. Cape Breton was Île-Royale. These are examples in which big tracts of land were involved.
It is in the smaller details that former descriptive place names—toponyms—seem to vanish almost without a trace. Our settler families were granted lands in locations bearing the names then in use; finding the records may depend on being aware of these names.
Cardigan, PEI, was known to the Mi'kmaq as Samkook, referring to its sandy shore. The Mi'kmaq called central mainland Nova Scotia Sipekne'katik.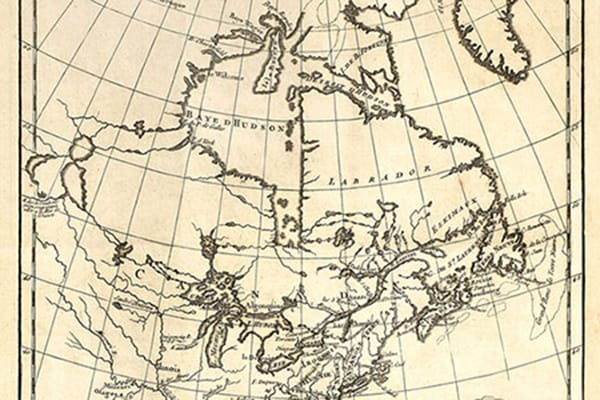 The earliest Europeans to settle this region were the French who became known as the Acadians. They left their imprint on place names that endure, such as Louisbourg or Placentia (Plaisance). Many have been superseded by, but not necessarily translated into, English place names. Anse-aux-Morts became Dean's Cove in PEI, and subsequently Mermaid. Gautreau Settlement became Alderwood in Gloucester County, NB. In some cases the changes are ironic, such as Baie-d'Espoir (Hope Bay) becoming Bay Despair in English.
Name changes may appear to be arbitrary. Albion Bay and Holland Harbour in PEI were transformed into Georgetown Harbour and Alberton, respectively. Caribou Castle in Labrador has been wrapped up in Cartwright, while Upper Horton, NS, lives on as Wolfville (it once had the dubious honour of being Mud Creek.)
Renaming sometimes resulted in the loss of a colourful name. One of several Brooklyns is located in Nova Scotia's Yarmouth County; too bad it didn't remain Squirreltown. Once upon a time, a whale's jawbone reputedly was used as a gatepost at an intersection in Kings County, NS, but for a time the official name for the place was Hamiltons Corner. Fortunately, the old name, Jawbone Corner, lived on in local lore.
Visions of golden girls was wiped out in PEI when Rivière-des-Blonds became Tryon River. Next time you seek Ha Ha Bay, try Raleigh, NL.
History can be lost when a place is rebaptized. Consider African Grant, near Saint John, NB. Following the War of 1812, the British sent several thousand freed blacks from around Chesapeake Bay, US, to settle in Nova Scotia and New Brunswick. This was one such location. In recent years it is called, rather blandly, I think, Willow Grove.
Some place names have been lost without replacement because people ceased to live there. In New Brunswick, the land in several communities was expropriated, the residents relocated: Camp Gagetown, the Mactaquac Dam, Fundy and Kouchibougouac national parks are examples.
In Newfoundland, government policy during the 1950s into the 1960s was to resettle residents of isolated outports to locations more convenient for the provision of educational and health services. Lost to modern maps were places such as Andersons Cove on Fortune Bay; Beaverton, Notre Dame Bay; Glendon's Cove, Placentia Bay. There were about 1,450 inhabited places in Newfoundland when the province joined Canada in 1949; 65 years later, there are fewer than half that number.
Our place names provide a piece of the history puzzle, but sometimes they offer a challenge to the determined genealogist. That's you... right?
Dr. Terrence M. Punch is a member of the Order of Canada. His most recent book, North America's Maritime Funnel: The Ships that Brought the Irish, 1749-1852, is published by Genealogical Publishing Company, Baltimore.