Getting to know Lee Windsor
AS DEPUTY director of The Gregg Centre for the Study of War and Society at the University of New Brunswick, in Fredericton, Lee Windsor takes every opportunity to write Atlantic Canadians into history. He guides study tours to the battlefields of Europe and in 2007, served as a regimental historian in Afghanistan. He recently appeared in an episode of the History Channel's Museum Secrets, and has just been appointed the first Fredrik S. Eaton Chair in Canadian Army Studies, a position created to showcase Atlantic Canadian military research. Saltscapes spoke with him about maple syrup, Farley Mowat, and sacrifice.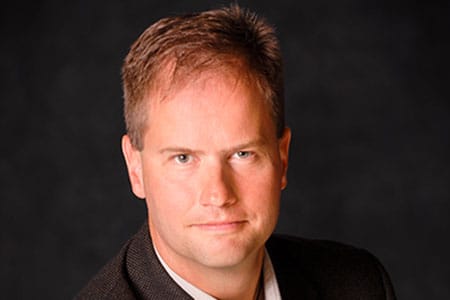 Q Where are you from?
A I was born in Upper Canada, but I never lived there much. The ancestral home was Pleasant Vale, NB. I grew up in a sugar camp that's been in the family for 200 years. When it was clear I was not going to take over the family business, my parents made plans to sell the farm on their retirement.
Q Where do you live now?
A In Mactaquac, upstream from Fredericton. The sugar bush I work there is a small, non-commercial operation. My wife and I—along with two other families—make maple syrup just for fun.
Q How did you get interested in military history?
A I picked up Farley Mowat's And No Birds Sang, his memoir of war in Sicily and south Italy when I was seven, and never looked back. My mother would go to the flea market in Saint John and scan the aisles to find old regimental histories and memoirs. She'd come home with this stuff by the bagful.
It wasn't the shooting and killing that fascinated me. It was the idea that something in Canada could be so important, that we needed to sacrifice our own personal interest to stand up and save it from something as horrific as, say, Nazi Germany.
Q You've served in the military. When did you sign up?
A The day after my 17th birthday. That was going to be my career path. I stayed with the 8th Canadian Hussars and transferred to the West Nova Scotia regiment when I went to Acadia University. Being part of the regiment made me more connected with the Annapolis Valley than going to Acadia—it took me off campus.
Q What would you say to anyone thinking about a military career?
A Statscan reported in 2002 that Atlantic Canadians make up 21.6 per cent of the Canadian Armed Forces despite constituting just under seven per cent of the total population. A career path in the forces is respectable. I resent the Upper Canadian view that it's something we do for economic reasons. We join because military service is valued. It's a profession.
Q Why did you switch to an academic career?
A I realized there were many things we didn't know about our military past; so many voices had not been heard. On my bulletin board I keep a photograph of the Cassino War Cemetery in Italy, which includes members of both my regiments, as well as from 10 other Maritime units involved in the fighting there from 1943 to '44. This is a reminder that those fallen soldiers are my employers and my job is to make sure their voices are not lost.