Knowledge of the past gives context to your genealogical search
As a student of history, both formally and informally, I have become used to the gaps in people's knowledge of our Canadian past. Family historians who have worked on their projects for years still betray surprising unawareness of key events that may have affected their ancestors' lives.
When there is a family that arrived in New Brunswick about 1784, my first thought is to find out whether they were United Empire Loyalists. If another person's forebears turned up in western Nova Scotia about 1766, I would suspect that they came as Planters from New England. Might a Catholic family fishing from Newfoundland's Avalon Peninsula from the 1790s have been from Ireland? These possibilities would immediately come to my mind and perhaps to yours, but you would be surprised at how many could suggest no origins for those families.
Respect For Heritage
It is all too easy for an Atlantic Canadian to reach mature years lacking any significant knowledge of our regional past. Our public education systems have put history, whether national, or local, far down the list of priorities. Social issues, vicarious parenting, new technology and so forth have taken over and the concept of grounding young people in the study and appreciation of the times before today holds little sway among educational theorists.
This lack of respect for heritage is regrettable. Without the context of time and place we appear to exist in a capsule—a sort of vacuum pack—where effects that we live with seem bereft of cause or explanation. One of the understated, perhaps even unrecognized, impulses felt by people who do genealogy is a search for meaning. Who do we come from? Why did they settle here? Were they leaving something bad behind, such as war, famine, persecution, epidemic? Or were they looking for opportunity, such as employment, grants of land, or freedom?
You can apply the concept of context to everyday things. Why are the streets in your downtown laid out in a grid pattern, while in another community there seems to be no rhyme or reason for the odd configurations of the thoroughfares? Can you estimate the age of a building from its lines? When you look at an old photograph are you able to date it by carefully examining the vehicles on the roads or the clothing people were wearing?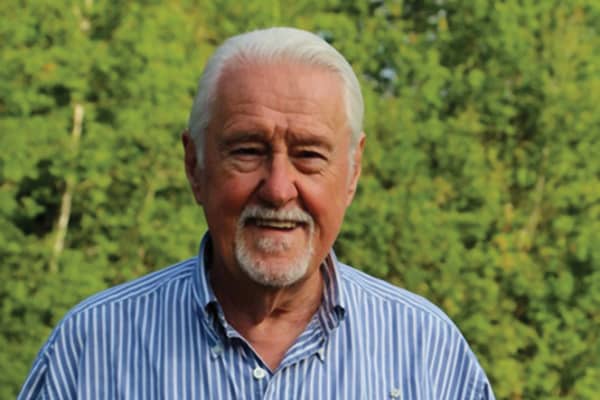 If you know someone whose memory goes back more than 40 years, ask them what people regularly ate. How have the offerings in food stores changed since the 1970s? Why has this come about? To those who grew up with pineapple out of a tin, garlic as something they ate somewhere else, or only had fruit and vegetables as seasonal produce rather than as year-round fare, grocery shelves in 2016 represent a revolution in a lifetime.
These are not the only discussions the young should have with their elders. North American society has become structured, intentionally or not, to create cohorts of people layered by age. They speak about "baby boomers", generation "X", and generation "Y".
Connections Matter
One of the major distinctions I have noted between us and other societies is the relative isolation of one age group from another. We are in danger of losing a sense of family with the security of being deeply rooted in who we are and what we come from. My friends in Europe regularly participate in gatherings of two or three generations. Many of our immigrants find our ageism hard to understand. Do we see our children as encumbrances? Do our children and grandchildren consider us as stupid, and not worth having genuinely engaging conversations with?
History has to be personal, local, regional and international, but it is best when it is made relevant. Since families endure longer than individual lives, we stretch our historical horizons when we connect our ancestral lines to the events, great and worldwide, or small and parochial, which affected those lives. The past is more that answering questions such as, "What happened in 1713?" or memorizing "The three causes of the War of 1812."
Dates matter in placing historical events in order, but they mean more if they can be fitted into the context of a family or a community.
Dr. Terrence M. Punch is a Member of the Order of Canada. His latest book, Montbéliard Immigrants to Nova Scotia, 1749-1752, appeared in a revised edition in 2015 and is available from genealogical.com.