Best brunches, hikes and rainy day hangouts. We dish up some favourites.
1. An iceberg martini at Basho Restaurant & Lounge in St. John's, NL. The martini comes with an actual piece of iceberg.
2. Stay at the lovingly restored Mount Carleton Heritage Cabins, NB, the site of the creation of the North American Guiding Association.
3. Canoeing down New Brunswick's Restigouche River, following a local tradition and fun-filled adventure. Expeditions available with Arpin Canoe Restigouche.
www.canoerestigouche.ca/english/index.htm
4. Make a roaring fire and tell ghost stories high atop Fitzpatrick Mountain in Pictou County at super cozy Stonehame Lodge & Chalets. www.stonehamechalets.com
5. Try a lesson at the kiteboarding school on the Acadian Peninsula, NB. www.clubwindandkite.com
6. Beautiful bling at Red Sand Jewelry Design in Victoria by-the-Sea, PEI. Barbara Nymark makes one-of-a-kind pieces inspired by Atlantic Canada's colours and landscapes. www.redsandjewelry.com
7. The awe-inspiring sunrise at Cape Spear Lighthouse National Historic Site, NL. www.pc.gc.ca/lhn-nhs/nl/spear/index.aspx
8. Street food from Ziggy Peelgood's Chip Truck in St. John's! www.thescope.ca/scoff/ziggy-peelgood
9. Lobster straight from the water (you can pick it out with the chef) at Norseman Restaurant in L'Anse aux Meadows, NL. www.valhalla-lodge.com/restaurant
10. Fleur de Sel Restaurant in Lunenburg, arguably the best French restaurant in Nova Scotia. www.fleurdesel.net
11. Paddle a voyageur canoe to see the seals at Kouchibouguac National Park, NB where colonies of harbour seals greet you. In the afternoon hop on a fishing boat in Shediac where Shediac Bay Cruises show you how to catch a lobster, crack it and serve you a lobster meal. www.lobstertales.ca
Then, at night, travel to Acadieville to be invited into a tree house to watch black bear au naturel at Little, Big Bear Safari. www.bearsafari.com
12. Unique seafood chowder with a Fundy recipe at the Parkland Village Inn in Alma and the Acadian recipe at the Restaurant La Sagouine in Bouctouche. www.parklandvillageinn.com
13. World famous fried clams at Ossie's Lunch on Hwy 1 in Bethel NB, a few kilometres from Saint Andrews.
14. The best sugar pie in Atlantic Canada is served at Hotel Paulin in Caraquet, NB., and it's Chef Karen Mersereau's little secret. Hotel Paulin is considered one of the best tables in New Brunswick. www.hotelpaulin.com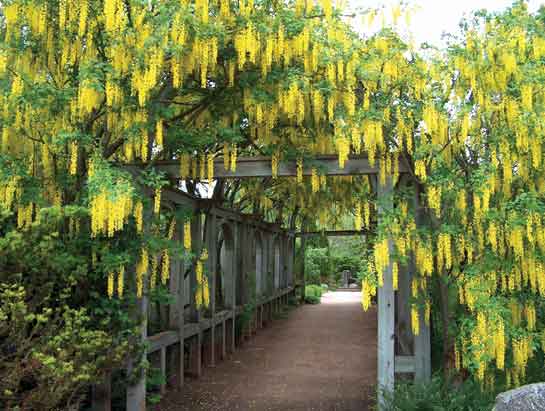 15. Java Jack's is the best place to grab a coffee and fresh baked muffin in Gros Morne National Park, with an ocean view too! www.javajacksgrosmorne.com
16. The drive to Salvage in central Newfoundland, rolling hills on one side and the ocean on the other. It takes you to some of the island's best beaches (Eastport Beach and Sandy Cove Beach). The Salvage Trails (marked trails with lookouts) take you along the ocean where you will likely see whales and seabirds playing. www.roadtothebeaches.ca
17. Blueberries in Brigus, NL. Don't miss the big blueberry fest in August. www.brigus.net
18. The iconic New Glasgow Lobster Suppers in New Glasgow, PEI. www.peilobstersuppers.com
19. The sprig fragrance of apple blossoms in the Annapolis Valley.
20. Kouchibouguac National Park, NB, has been named a Dark Sky Preserve and is a great place to stargaze on a clear night.
21. Fundy National Park and Cape Enrage beach are also great places to stargaze. The view of the Bay of Fundy in the daytime is spectacular, but there is nothing quite like sitting on the beach with your significant other and looking up into the night sky.
22. Cape Enrage if you're in need of soul searching; there is something very soothing. Pack a thermos of coffee and stop by Kelly's Bake Shop first in Alma for their delicious sticky buns and make a day of it.
23. Get to the Homestead Restaurant (where home fries are truly home fries) on Coverdale Rd in Riverview, NB by 8 a.m. for your choice of one or two egg specials, homemade toast, home fries, and a choice of bacon, ham, or sausage, (bologna if you ask nicely) and coffee or tea for under $5.
24. Parlee and Aboiteau beaches near Moncton are fabulous to walk on a sunny day, but go also in the evening after the crowds have subsided. The sunsets are awe-inspiring and you can walk for miles in sand warmed by the heat of the sun.
25. The Burger that ate Moncton at The Barnyard BBQ Restaurant is an 8 oz. patty topped with pork pickings (pulled pork), smoked bacon, cheddar, sautéed mushrooms, onions and chipotle BBQ sauce, plus your choice of potato (the fries are delicious); Caesar or house salad, and since The Barnyard is a micro-brewery, top it off with award-winning Cadian Ale.
26. Picnic at Tor Bay Provincial Beach Park, Guysborough County, on a rocky point watching the sweeping sea views.
27. Strolling the boardwalk at the Sackville, NB Waterfowl Park.
28. edVentures Fredericton, Atlantic Canada's largest learning vacation program in craft and culture, offers a unique way of expanding your creative juices in a historic setting. www.edventures.ca
29. The mouth-watering desserts at Walkham's Gate Pub & Coffee Shop in Bonavista, NL. Nearby, try the Skerwink Trail for great hiking, and the drive to the Cape Bonavista Lighthouse. Local directions: "Just watch for icebergs and keep driving until you run out of road."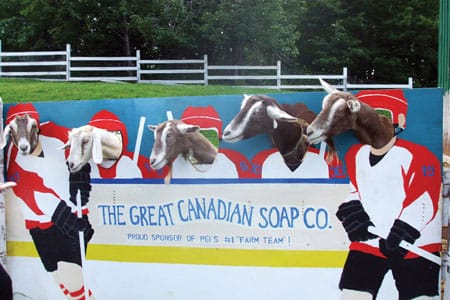 30. The root cellar capital of the world in Elliston and neighbouring Maberly on Bonavista Bay, NL. The hillsides are dotted with tiny trap doors and wooden frames.
31. Walking up a jagged cliff to find a red and white lighthouse and gourmet picnic lunches in ethereal Ferryland Head, NL at Lighthouse Picnics. 709-363-7456 www.lighthousepicnics.ca
32. Tour one of the best art galleries in Canada - the Beaverbrook Art Gallery in Fredericton and view the breathtaking 'Santiago El Grande' by Salvador Dali which stands over 13 feet tall. For a special experience, ask for Gerry the docent to give you a tour of the Dali. He has a unique way of telling the story of the painting by having visitors lie on the floor and look up at the painting. www.beaverbrookartgallery.org
33. The caramel pies at the Sunshine Diner are a Fredericton favourite. Just ask Stuart McLean, host of CBC's The Vinyl Café.
34. Walk into Cape Breton culture on the easily accessible and super scenic Trans Canada Trail in Inverness County, Cape Breton.
35. Try to get the goats to get their heads in the penalty box, the cut-out photo-op at the Great Canadian Soap Company in Brackley Beach, PEI. The soap's nice too.
36. Sunsets in Port Hood, western Cape Breton.
37. Shopping at Frenchy's, the bargain lover's super-chain of used clothing.
38. Bear River: the winery, the shops, the stilts, and driving around the surrounding hills for interesting views.
39. The amazing Historic Gardens Annapolis Royal, NS. Visit the German Bakery and Garden Café hidden away in a corner and sip coffee under the canopy of trees. www.historicgardens.com
40. A short hike with a huge payoff is the walk to the top of Mount Shubel in Sandy Cove, Digby County, NS.
41. Near Digby, dine at O'Neill's on the Wharf for the best, and cheapest, scallop and chips dinner (get them pan-fried, not breaded); Lavena's Catch & Café, where you can watch the ferry to Brier Island, has excellent seafood and a piano you're welcome to play (the waitress might sing for you too); and Chez Christophe in Grosses Coques for traditional and contemporary Acadian home cooked meals in a small old-fashioned farmhouse along Nova Scotia's French Shore.
42. In Nova Scotia's Annapolis Valley, the look-off in Blomidon is wonderful and well known. Drive farther on and you'll come to a campground where you can walk down to the shore. It's a surreal landscape: cliffs tower tower as you walk this vast expanse of firm mud (at low tide), and see little waterfalls tumbling down the cliffs.
43. Burgers from The Chickenburger, Bedford, NS, the oldest drive-in restaurant in Canada. www.chickenburger.com
44. Awesome chowder (several kinds) at the Seaside Shanty, Chester Basin, NS. www.seasideshanty.ca
45. Great PEI eats? Brehaut's Restaurant in Murray Harbour (great seafood chowder and homemade biscuits); Gillis Drive-In in Montague (PEI's only and oldest drive-in with great milkshakes), Gahan House in Charlottetown. www.gahan.ca (PEI's brewery and restaurant) and Mary's Bake Shoppe & Café in Kensington (great cookies and homemade bread).
46. Rainy day fun at the Garden of the Gulf Museum in Montague, PEI; and The Dunes Studio in Brackley Beach for a great restaurant, art gallery, and gift shop. www.dunesgallery.com
47. Live theatre at Harmony House (www.harmonyhousetheatre.com), Hunter River, PEI; King's Playhouse; Georgetown (www.kingsplayhouse.com), PEI; and Festival Antigonish (www.festivalantigonish.com), Antigonish, NS.
48. Ceilidhs in PEI's Orwell Corner and at Kaylee Hall (Montague) and kicking up your heels at a square dance in West Mabou, Cape Breton.
49. Martinique Beach, Musquodoboit Harbour, has the longest white sandy beach in Nova Scotia at five kilometres.
50. The $3.25 burgers and fries (it's great) at the Westcliffe Diner, Oxford Street, Halifax!
51. Gagetown Cider Company is a great place to spend the afternoon with the family. Located just below Gagetown, NB on Route 102, let the "Apple Man," Blair Stirling show you around the orchards or taste test the ciders and wines made from 100% real fruit.
52. Machias Seal Island is an island off the coast of Grand Manan, NB that is protected by the Canadian Wildlife Services because it is a bird sanctuary for many birds including the Atlantic Puffin.
53. Antique shopping at Antiques Plus, a huge store located a short drive north of Bathurst in Belledune, NB.
54. The Lunar Rogue Pub in Fredericton for the best whisky. www.lunarrogue.com
55. Strong men in kilts at the Antigonish Highland Games, the oldest continuous Highland Games outside Scotland. www.antigonishhighlandgames.ca