Careful site selection can reap big dividends in future enjoyment.
Euphoria strikes when you finally decide you are ready to start construction on your new home. The excitement has been building since you found what you thought was just the right location.
But slow down, says Halifax-based professional home designer Mark Gillis. It's essential to give this major decision the time, consideration and expertise it requires to get it right.
"Most people who buy a property don't know what they are looking at," says Gillis, of Gillis & Company Timber Frames. He says people look at the price, the view and the amenities in the area - but there are many more considerations to look at before you actually sign on the dotted line.
"This will be the largest personal investment you will make, and you could be paying for it for a minimum of 25 years," he says. Yet some people give more deliberation to choosing a new television set than they do to choosing the location for their new home or cottage.
Gillis is a structural engineer who uses a site assessment to help him design the right home, in the right place, for his clients. He also asks them to fill out a 20-page questionnaire.
"It is long and painful and absolutely necessary," he says. The more information he has about what the clients want to do on the property, the easier it is for him to determine the best use of their money.
"A perfect property has a great view to the south, a little bit of a slope, and offers a bunch of possibilities," says Gillis. "But just because a lot is more difficult to build on, it doesn't mean you should exclude it."
He says your choice of location is an investment in your comfort and quality of life. "A lot of sites I deal with for my clients are not easy sites at all, and that's what makes them attractive, because they are steeply sloped, or full of rock."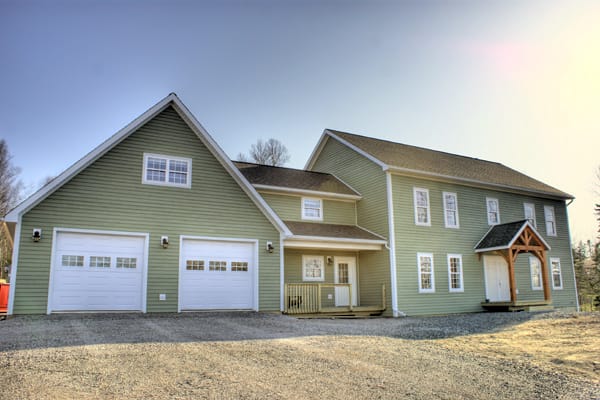 Perhaps your site could have better solar exposure, better views, or better access to water. Gillis says every single piece of property can be developed; the question is, at what cost?
Obviously, budget is the prime consideration for most people. Your work and your family's needs will also influence where you look for land.
In most cities, land without a building already on it is rare to nonexistent, so your only real options are to buy a home and renovate, or to demolish and start from scratch. City lots can be costly. Gillis warns against overpaying for your land. "If you are paying $150,000 for the lot, you probably shouldn't be putting a [relatively inexpensive] $200,000 house on it - more in the region of $450,000 to $500,000," he says. "Your investment has to make sense."
City dwellers also have to consider property taxes, transit and other amenities, as well as their attraction to a particular neighbourhood.
If you choose to live in outlying or rural areas, you may have to install a well and septic system. A different type of care is warranted in that case. If there are houses behind and above your property, for instance, it's rather important to determine where their septic fields are in relation to your future well.
A common mistake when choosing a lot is to fail to take note of where south is. Good design will allow you to have glorious sunshine in your home where and when you want it (even lowering heating costs), and to keep other rooms comfortably shaded.
Gillis also cautions new homeowners to remember to bring the designer and contractor together as a team to make sure they know exactly what the owner wants. Owners have a right and a responsibility to speak up. Gillis has seen new lots cleared of every tree because the owners failed to inform the contractor that they wanted trees saved.
With a little advice, your new lot and new home offer enormous possibilities for enjoyment for years to come. Walking the lot with a professional can make all the difference in your home and your comfort.
Selecting the right site
Structural engineer Mark Gillis asks his clients to fill out an extensive questionnaire to help him identify the ideal location to suit their needs.
His questions include:
Do you prefer to spend more time indoors or outdoors?
Do you want a large lawn or no lawn at all?
Do you want a landscaped garden? Trees?
What time of day would you like specific rooms to receive sunlight? (For example, some people prefer morning sun in the master bedroom, while shift workers might prefer a darker bedroom.)