Window shutters seem to be everywhere.
As you drive through any city or town you'll notice lovely Victorian homes with them, but coastal and country-style homes can have them too. They add style, character and colour to a home's exterior.
Window shutters have been around since ancient Greece. In the beginning, they served several practical functions, including controlling and directing the flow of air and light, protecting home dwellers from the Mediterranean climate, and even controlling insects.
Today, they are most often decorative, although some home owners still use them to protect their windows from storm winds or as a means of closing up a summer home. Many people use them on cottages, barns, and workshops, and they've been known to adorn the occasional outhouse.
Shutters gradually changed from the marble louvres of Grecian times to the narrow wood louvres that we most frequently see today.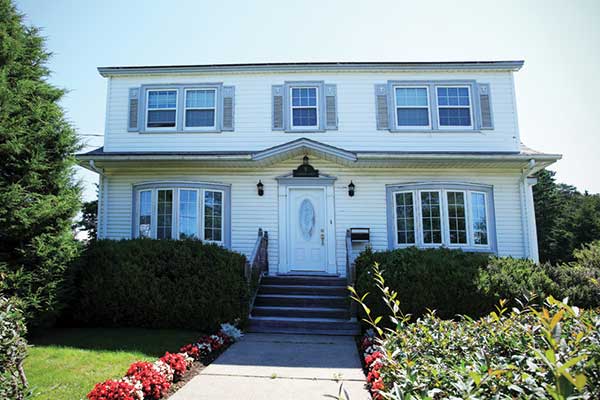 Brought to America by the Spanish, they were quickly integrated into the plantations of the south, where controlling any available air flow helped make the southern heat more bearable.
Today, the colour of shutters is limited only by the homeowner's imagination and paint chip options. They are frequently colour-coordinated to add "spice" to a home.
Shutters can be purchased at any hardware store or ordered online; they can also be made at home by those with moderately good carpentry skills. In fact, Atlantic Canadians frequently (and often creatively) construct their own, and then proceed to decorate them with various motifs including lighthouses, anchors, seahorses, boxes, hearts, flowers, maple leafs, snowmen—even galloping horses.
"Shutter dogs" are the latches used to hold the shutters closed or open. They come in different designs, with curious names, such as "rat-tail," "English rat-tail" and "Georgetown." These are traditional, but other designs are also available, including those with nautical images.
Shutters are not just for exterior use. Café-type shutters—those found on the bottom halves of windows—are often used indoors to enhance privacy.
These shutters recall the days when glass was very expensive; homeowners would have had wooden louvres in the bottom half of a window to allow for air and light, and much pricier glass on the top half which would allow them to see out.
Shutters grace homes all over Atlantic Canada, adding individual character and charm. And they can change with the season—or with a homeowner's whimsical change of mood.