Get your plans in writing, and hire a pro
Street noise was getting to Brad McRae and his family, driving him to search for a contractor to install new windows in his Halifax home. "When we moved here in 1986 it was much quieter," he says. Now, McRae says, more than 200 buses drive by each day and a second university residence and a new multi-use building translate to more than 1,500 students within a four-and-a-half block area. Add in late bar hours and the McRae household was bombarded with noise that made a good night's sleep almost impossible.
McRae checked out three or four contractors, and hired a man who was installing windows just up the street. He didn't ask for references as he was sold on the window itself—a fibreglass window the contractor said would significantly reduce road noise levels. McRae also liked that the windows would need very little maintenance and matched his Victorian style home. The manufacturer was a well known name, so he didn't expect problems.
The job cost $9,000. Once the windows were in, McRae thought the noise was louder than before. The contractor disagreed. He told McRae, "It would defy the laws of physics for the new windows to be noisier." McRae took those words as a challenge. He bought a noise meter. His daughter was a physics major at the University of Guelph at the time and as he still had the old windows downstairs, they were able to test the difference. The new windows were significantly noisier. Next he hired an expert in noise and acoustic design. Again there was a significant difference between the sound transmission of the old and the new windows; the new windows also seemed to produce a humming sound. McRae was now sleeping with a fan on to drown out the street noise.
Instead of trying to resolve the problem, the contractor put a lien on McRae's house for the unpaid portion of the job. McRae refused to pay the balance considering he was left with a worse problem. He wanted money to replace the windows with a product that would actually reduce the noise.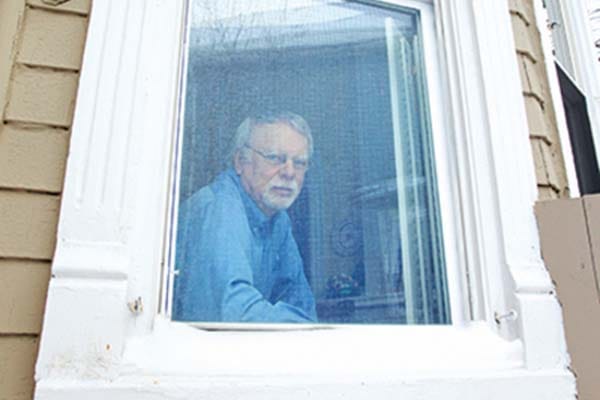 He hired a physicist from Dalhousie University to assess the sound problem. The old windows were two to four inches apart (inside and storm window) and the air space took care of the noise. The wood casing also lessened the noise. The new fibreglass windows had only about an eighth of an inch separating the glass panels. "The physicist said that based on the way that the windows were constructed, there was no way they could be quieter," says McRae. He went to court to remove the lien, costing him $5,000 in legal fees. He also paid $4,000 for his expert witnesses and just over $2,000 towards the cost of the windows. The contractor agreed in court that the windows were noisier, but would only do so if McRae didn't call his expert witnesses. McRae agreed, but says it was a big mistake. He countersued but it dragged on so long, he let it go. It has been more than three years and the noise problem is still bad.
If McRae had a written contract, similar to the one on CMHC website (hiringacontractor.com), spelling out the work to be done, with a number on the amount of noise reduction promised and including how a dispute would be resolved, this conflict could have been avoided. He has since heard of a class action suit against the window manufacturer for wooden windows that didn't perform well.
This is where it helps to talk to the pros before you start a renovation, and to get everything in writing. Not all renovation problems come from contractors. With the prevalence of Do-it-Yourself television programs, giving people the idea that renovations are a snap and anyone can do them, as homeowners we sometimes create our own renovation tales of woe.
One summer a woman bought an old farmhouse in Nova Scotia. She had dreams of making it just right for the entertaining she planned with friends and family. She moved in, tore up the carpets to reveal hardwood floors that needed refinishing; she would get to that.
She tore out a wall next to her staircase to open up the room; she would install a banister eventually. She removed a sink from the upstairs bathroom; the room would be redone. By now winter was approaching and she thought she really should install a woodstove. Feeling overwhelmed by all the things she had started, she had no idea how to get them done or what to do first.
She called Chester-based interior designer Fran Underwood, president of the Interior Designers of Nova Scotia (idns.ca). When hired, Underwood assesses a home and prepares a two- to three-page report, with priorities. In this case, Underwood advised the woman to camp out in her kitchen for the winter, move to the adjoining bedroom and forget the larger rooms for now. First priority was fixing a floor joist. Next was the bathroom, Underwood advised hiring a plumber. The work was taken on in stages and the woman still entertained friends in her kitchen but learned that renovations take time and developed a more realistic view of the big picture.
A typical plan for a major renovation with Underwood includes a finish schedule, a spreadsheet with specifics for each room, wall, ceiling, floor-—the materials, types, product codes, finishes, colours, and where to buy them. She includes photos of display boards with tiles and fabric and paint colours and faucets; every item is identified so the contractor has a shopping list, complete with alternative choices if the original is not available. Underwood will either just handle the planning or direct the entire project, as the client prefers.
This attention to detail saves the homeowner and the contractor time and money. Every trip to the store to locate and choose a fixture or a surface, any indecision along the way or change in the renovation plan… it all costs money. With an interior designer, those decisions are made with the homeowner, months in advance. Designers also provide many detailed room drawings, showing everything from bathrooms to kitchens, to windows, doors—all with specific sizes and materials, even a final drawing with furniture in place.