Mindless vandalism, in whatever form, can permanently remove historical threads
IN HIS PLAY Othello, Shakespeare has Iago speak the lines, "Who steals my purse steals trash; 'tis something, nothing; 'twas mine, 'tis his, and has been slave to thousands; but he that filches from me my good name robs me of that which not enriches him, and makes me poor indeed."
The lines went through my mind as I listened to yet another family historian lamenting the disappearance of an important source of information that had survived for 150 years and had vanished inside the past year or two.
When I first embarked on researching origins of the "Foreign Protestant" families of Lunenburg, NS, there was a fine collection of notes created by Canon Edward A. Harris concerning most of the early settlers in that county. Over several months I witnessed the attrition of the series as a party unknown removed pages. The kindest interpretation would be that the thief had a personal interest in the families in question. A less charitable view is that destruction or concealing information was the motive.
If a library, museum or archives possesses, let's say, a portrait of someone from the past, it may turn out to be the likeness of one of your ancestors or mine. It is possible nowadays to arrange to have a good copy made. Appropriating it on the selfish excuse that it is your forbear is to rob everyone else of seeing that portrait. After all, the subject of the picture is likely the ancestor of more people than only the party who steals it.
Unless the portrait was painted by a celebrated painter such as Gilbert Stuart or Robert Field, it is unlikely to be worth risking jail time for taking it. The resale value is not going to be that much. Yet, by removing it, the thief will have made everyone else a little poorer, which includes other relatives, researchers, all who share our heritage. It is worse than a simple theft; it is the loss of something unique and interesting.
The same sort of mindless vandalism, perhaps attributable to the boredom of people incapable of finding anything better to do, may lie behind the activity of those who wreck cemeteries. A private burial place on Jeff Ross Road in Brule, NS, was struck by such oafs earlier this year. It is not the first instance of disrespect for the dead and their families. It will not be the last.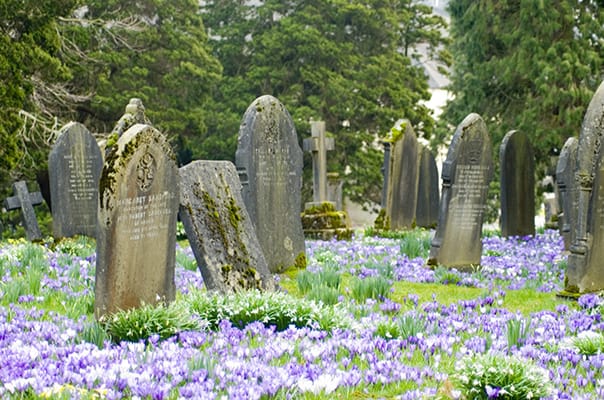 As a genealogical historian I am well aware that headstones are often the sole record of the passing of an individual. Many a stone provides the only means of sorting out the relationships within some families. Destroy the stone and you cut off researchers from what may be an important clue, possibly all that enables them to trace a family any further.
This is not just an issue for genealogists and historians, but for everyone in the community. Even if you aren't all that interested in your family tree, you would not appreciate someone destroying your grandmother's grave. A burying place is a memorial to the departed. Moreover, headstones are not cheap.
There are many groups across our region who devote hundreds of hours of their time to doing unpaid work to discover and preserve our heritage. Some of us already benefit from this labour of love. One day perhaps your children or mine will become interested in their past or that of their community. Let's keep an eye on our records and our burying places to head off more destruction and theft. We can't put a police officer behind every tombstone, but each of us can be a bit more vigilant. Sometimes the risk of being seen is enough to deter would-be pilferers and vandals.
We Atlantic Canadians have a considerable store of history crowded into a relatively small area. I believe that most of us take a certain degree of pride in our sense of being well rooted here. Those with light fingers in repositories, or with time to kill mindlessly in cemeteries, might consider turning their attention elsewhere, perhaps even to doing something useful or honest.
And Iago again: "Good name in man and woman, dear my lord, is the immediate jewel of their souls." I believe usefulness and honesty are still qualities we respect in a good name.
Dr. Terrence M. Punch is a member of the Order of Canada. His most recent book, North America's Maritime Funnel: The Irish and the Ships that Brought them, 1749-1852, is published by the Genealogical Publishing Company, Baltimore.