Regional pork producers are turning out some deli-icious products
When I think of fall, I think of Oktoberfest—and all the delicious foods that come with it. Atlantic Canada is home to some excellent producers of deli meats and, more specifically, pork products.
Here in Pictou County, NS, my main meat providers are Gary and Darlene Henderson from The Pork Shop in Denmark, NS. The Hendersons, who used to be hog farmers, purchased the shop in 1994, when the original owner retired. In 2010, the couple opened a second location in New Glasgow, NS.
As the name implies, the business specializes in pork products, although beef and fresh chicken are also available. The shop is widely known for its capicola steak, which is a marinated, spiced pork shoulder that is wonderfully moist—perfect for barbecuing. The leftovers (if there are any) make hearty sandwiches.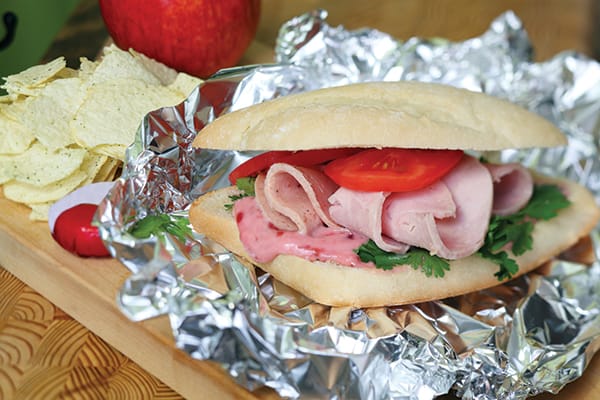 The Pork Shop also offers smoked chops, bacon and more than a dozen different types of sausages, plus a lovely selection of European-style deli meats like bierwurst and schinkenwurst. Potted meats (pork-based meat spreads that were, at one time, referred to as "head cheese") and wursts are ideal for cold sandwiches.
Recently, Gary and Darlene added a new product to their shelves: a high quality bologna that is exactly what bologna should be—just meat. In the process, they did something I thought no one could ever do: they made me love bologna!
Of course, the Hendersons are not the only independent producers of pork products in our region. Meadowbrook Meat Market, located in Berwick, NS, is operated by Margie and Jimmie Lamb. Meadowbrook also specializes in pork, and the owners raise their own animals for their pork products, antibiotic free. Most of Meadowbrook's pork is referred to as "Omega Pork," meaning that the products contain omega 3 and 6 polyunsaturated fats.
Meadowbrook also sells beef, chicken and turkey, plus deli salami and pepperoni. The company's first specialty product was its now famous "Jimmie Lamb Ham," a boneless, fully cooked ham that makes excellent sandwiches. Meadowbrook recently created a hot dog—already hugely popular—called the "Jimmie Dog." This wiener, like all of their products, contains no gluten, no MSG and no animal by-products.
In New Brunswick, Reinhard and Emmi Degenhardt, the proprietors of Degenhardt European Sausage, in Petitcodiac, pride themselves on their sausages, salamis and deli meats; their products can be found at both the Moncton and Dieppe farm markets and at local meat markets throughout central and southern New Brunswick.
All of these small operators create their products with pride; they can tell you exactly what's in everything they make—and that means you can feel good about feeding these foods to your family.
Recipes featured in this article: