Nova Scotia's LaHave Natural Farms is harvesting haskaps—and so can you
Haskap is a berry with many names. Depending on where you live in the world, these sweet blue-coloured berries are also known as swamp fly honeysuckles, sweetberry honeysuckles and honeyberries. But by any moniker, haskaps (the berry's Japanese name) are delicious, healthy and perfect for growing in Atlantic Canada.
Good soil, the right amount of rainfall and an ideal growing season combine to create the ideal conditions for haskaps, which are native to boreal forests in Japan and Russia.
Liam Tayler of LaHave Natural Farms in Blockhouse, NS, recognized the potential for growing haskaps in Nova Scotia in 2010 when he started a test plot of the berries, and started planting commercially in 2011.
"Frankly, it grew so well, was so hardy and tasted so good we felt this was the crop to focus on," says Tayler. "So far we haven't been disappointed."
With 40 acres of haskap planted in LaHave's orchards near Lunenburg, NS, the company produces a line of products under the Haskapa brand, including all-natural juices, jams and my personal favourite, a jalapeno haskap relish, which, served on brie, is to die for. The plan is to increase the amount of berry that is farmed by 20 acres each year until they have 100 acres.
Haskaps taste like a combination of blueberry, blackberry and raspberry, and look like an oblong blueberry.Unlike blueberries, though, haskaps actually turn blue before they ripen, and then become a blackish purple when truly ripen in mid-July.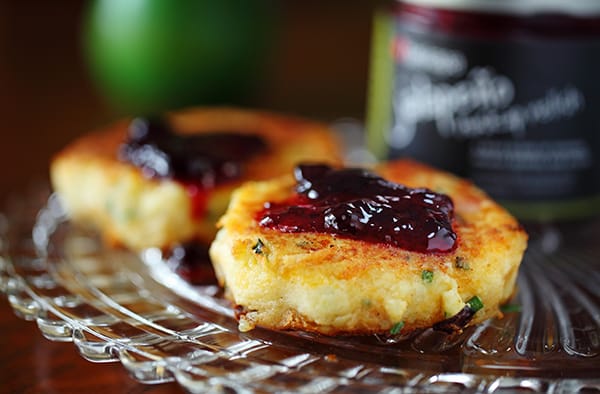 (Pop an unripened blue haskap in your mouth, and you might be surprised to find it tastes quite a lot like tonic water.)
More than just delicious, these berries are extremely good for you. They're higher in vitamin C than blueberries, and are an exceptional source of cancer-fighting antioxidants and flavonoids.
Got a green thumb? Try growing haskaps at home. Since haskaps aren't self-pollinating, Tayler suggests planting at least three varieties of berries to help you get a good fruit set.
Most nurseries now carry some haskap varieties, or you can check out LaHave's website (lahavenaturalfarms.com) for help choosing the best varieties.
Once planted, your haskap bushes should give you about a pound and a half per plant after three years, and a full yield of between eight to 10 pounds per plant after five years. You should even get a handful of berries after the first year.
What do you do with all those healthy and delicious berries once your plants start producing? "You can eat them straight off the bush," says Tayler. "And certain varieties taste sweeter than others so we find that combining them, just as you would wild blueberries, gives a very tangy/sweet taste."
Tayler has one last piece of advice for future haskap growers: "Don't forget that if you want berries, you will need to net them for birds," he says. "They like them even more than we do."
Recipes