Fresh from Lunenburg
THE LUNENBURG Farmers' Market celebrates 30 years in operation this year. Any time of year you'll find a wide variety of products such as fresh seasonal produce, grass-fed meats, plenty of fresh and smoked fish and fragrant fresh flowers. Local musicians serenade market-goers as they shop—a welcome break in a busy work week.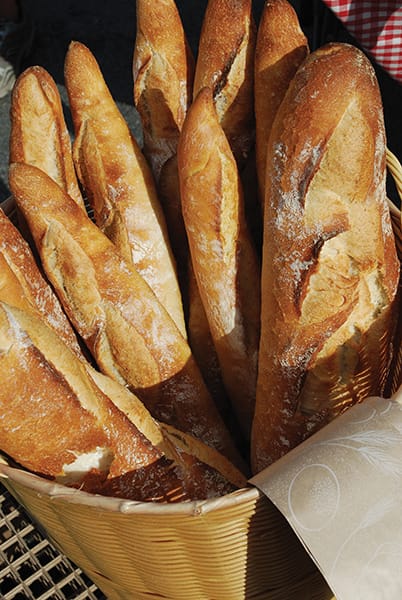 I felt very French as I left with a homemade baguette from Boulangerie la Vendéene, Ran-Cher Acres artisan cheese and a bottle of local red wine.
Open year-round on Thursdays: from 8am to 12pm in the Lunenburg Arena in the late spring and summer, and from 8:30am to 12pm in the Lunenburg Community Centre in the fall and winter. ~AB