This year we had a very special guest join us in the kitchen for our recipe contest photo shoot. Thirteen-year-old Christopher Russell, a Grade 9 student at Northumberland High in Pictou County, NS, came along as part of "Take Our Kids to Work Day"—an annual national program that supports career development by helping students experience the world of work.
Christopher's parents own Knotty Acres farm in Salt Springs, NS, and Christopher felt that since they work at the farm full time, going to work with his mom and dad would just be a longer, more drawn out version of his regular daily chores. His mom Kristi agreed and since we have a relationship based on her fabulous jams and sticky buns, she decided to give me a call.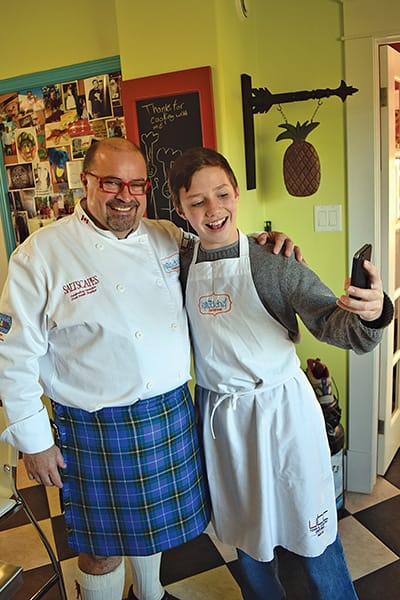 Christopher is interested in cooking and hopes to make it his profession someday. I was impressed with his knowledge and opinions on the importance of eating local, and his passion for organic, sustainable foods.
A very "hands-on" helper, Christopher was involved in preparing many of the dishes pictured on the preceding pages. When the day was over he was so enthusiastic about everything he had learned, his mom agreed to let him plan and cook a meal for his family one night a week.
I just know that he is going to knock it out of the park. Pleasure having your help, my friend! ~ AB