If the pub name "The Duke of Duckworth," located in St. John's, NL, has a familiar ring it might be because it's the local hangout for Jake Doyle and his buddies on the popular CBC series Republic of Doyle, which just finished its successful six-year run. The Duke, as it's known, is not just a fi ctional locale, it's one of Newfoundland's most popular Irish pubs. According to vacay.ca, The Duke ranks among Canada's top 10 pubs.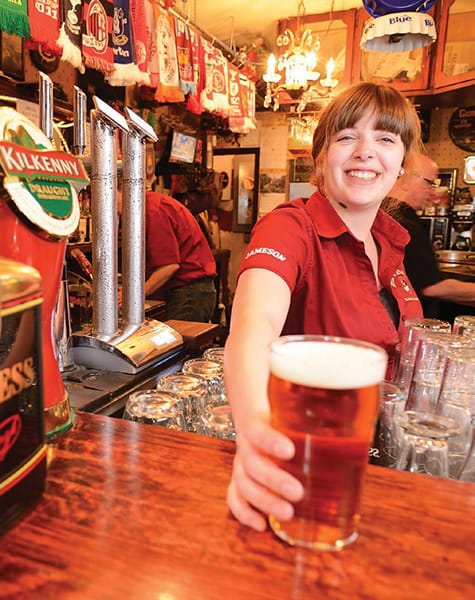 One of The Duke's two owners, Terry O'Rourke, hails from Ireland and grew up in the family's bar business. Colin Dalton, The Duke's other owner, is a hometown boy.
So one knows Irish and one knows local—combine the two and you have an eclectic mix the locals love and embrace. No traditional Celtic music here; this pub plays pop and jazz because they recognize what works with their crowds. It's resulted in a perfect storm of great vibes, great atmosphere, with just a hint of eccentricity.
The Duke is no slouch when it comes to food and beers either. Their fi sh and chips are a local favourite and there are plenty other traditional items on the menu as well: fi sh cakes, pan-fried cod and chowder. The Duke has 20 drafts on tap, one of them an in-house brew.
Next time you're in St. John's, take a stroll down Duckworth Street and pop into The Duke to experience it all for yourself. We guarantee you'll have a bit of craic!