Mare's Garden Bruschetta by Marianne Mepham-Newton (Lower Coverdale, NB)
Marianne loves to cook and entertain and while she may be most famous for her 20-pound lasagna (it's true, it's been weighed!) she realizes the importance of preparing lighter food for her husband Dave and two children as well. Dave is an avid flower and vegetable gardener and Marianne looks after container gardens, but this past summer she decided to plant some herbs. The abundance of herbs she produced, coupled with Dave's tomato crop, was a perfect recipe for homemade bruschetta. While the herbs vary from time to time it's the Worcestershire sauce that Marianne feels really elevates this recipe. The kids love it too, asking for it often, and Marianne is happy because she's providing them with a healthy veggie dish. Our judges agreed. "Nice visual, creative and easy to do," said one.
Marianne has worked at Friends of the Moncton Hospital Foundation for the past 15 years, helping to fundraise for their many causes.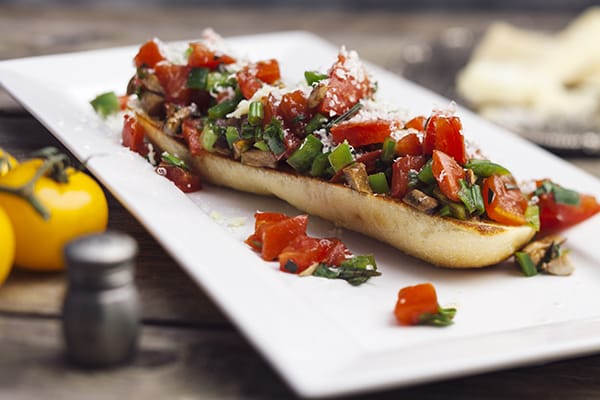 Recipe