Murray's Truck Stop
Sometimes, all you want is to find a diner where you can tuck into an awesome burger and crispy fries, or meatloaf like Mom used to make. Not sure where to go for such a meal when you're not in your own neighbourhood? Seasoned travellers know to look for a parking lot filled with local plates; and if there's a slew of tractor trailers in the lot too, you know you've hit comfort food heaven!
Murray's Truck Stop in Woodstock, NB is one such restaurant. Located off exit 191 at 198 Beardsley Road, the locals all call it their favourite hotspot, and it's also a favourite spot of truckers and travellers crossing the international border to the US. The menu has comfort food faves like turkey dinner, roast beef, and liver and onions, but it's Murray's homemade soups that are their real claim to fame. Co-owner (and grandson of founder Murray Grant) Calvin Grant claims they have the best soups on the East Coast; the homemade turkey soup is especially popular. "Good soup—good service" has been this family business's motto since it began in 1958.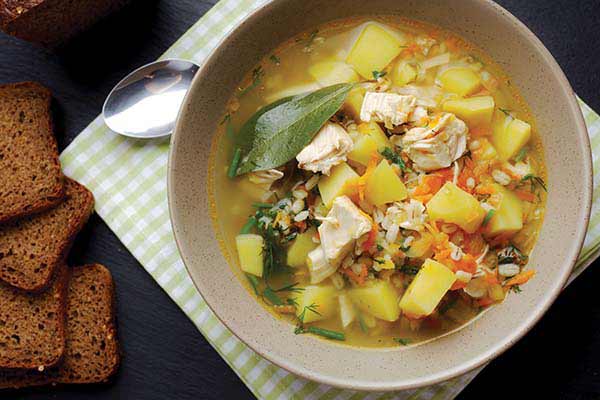 Murray's is a family business in the truest sense of the word. Currently, 10 family members are involved in Murray's and at any given time you'll find at least one member on site, ensuring traditions and reputations are upheld. Next time you find yourself in the Woodstock area, drop in: the folks are friendly and the soup's on.