What you can do and look for
Most know that cooking meals from scratch is healthier than a diet high in processed foods. Times are changing and we're spending less and less time in the kitchen compared to our parents and grandparents. This change has contributed to an increase in chronic disease with highly processed foods playing a key role in our declining health. For some, life has gotten in the way and cooking has not been re-prioritized accordingly. Busy work and life schedules can often lead to a grab, eat and go lifestyle. Other reasons include a lack of skills, education or a dislike for cooking. Preparing meals isn't as easy as the drive-thru but there's room to improve with some healthy foods and quick tips.
A processed food has been altered from its original state, including foods like coffee, oil from olives, even cut-up vegetables but also include ready-to-eat packaged products, sweet and salty snacks, canned foods and fast food. The degree of food processing can vary from slightly to ultra-processed where original ingredients are no longer recognizable.
Over time, food processing has evolved, at times working to our health's advantage and other times against it.Benefits of processing include improved food safety (minimizing growth of harmful bacteria), appearance, availability and extended shelf life. For those with limited time, there are healthy convenient foods such as ready-to-eat spinach and skinless chicken breast.
Often foods are stripped of their natural nutrients to improve taste and/or extend shelf life but yield an empty-calorie product. An example is removing the germ and bran from flour to produce refined white. Food manufacturers re-fortify by adding nutrients such as vitamins and minerals to sugary cereal. The biggest concern with processed foods is the abundance of added fat, salt, sugar and additives, in typical processed foods like prepared meals and soups, packaged cookies, crackers, fast food, and many other products.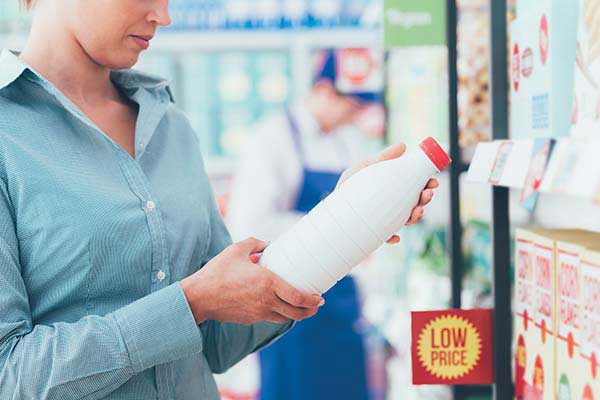 Product marketing creates a lot of confusion and misinformation. Products are often stamped with misleading claims or fail to tell the entire story. A 'whole grain fruit' bar contains almost four teaspoons of sugar; an entire loaf of 'vegetable' enriched bread is equivalent to eating one carrot. Organic, 'all natural' or gluten free products can be highly processed. Never take a product at face value. Go to the facts on the label and the ingredient list.
Choose products with minimal ingredients and with no/little added salt, sugar and fat. The closer these items are to the front of the list, the higher the content in the food. Look for ingredients by their many names (but not limited to) added sugar as high fructose corn syrup, sucrose, fructose, maltose, malt barley; salt as sodium, MSG, brine, baking soda; fat as butter, lard, hydrogenated oils, coconut oil.
Meal planning simplified
Setting aside time to plan your meals, develop a grocery list, shop and meal prep takes works but can reduce stress and cost. Meal planning programs such as Ontario EatRight – My Meal Planner provide menus, recipes and a shopping list.
Prepare several dishes in one session; have prepared lean protein and an abundance of veggies on hand for use in sandwiches, salad, quesadillas, mixed with stir-fried frozen veggies, fajitas, or on pizza. Make a pot of chili to enjoy as is, on top of a salad or in a wrap.
Freeze full meals or portions in zip lock bags to reheat in a dish. Crock pots are also ideal, requiring even less attention and clean up with the reward of coming home to a cooked meal.
A (healthy) processed pantry
Canned and frozen fruit and vegetables cut corners by reducing prep and cooking time. Most frozen options have no added ingredients. There are now many no added salt and sugar canned options. If salted or sugared items are all you have on hand or can afford, 40 per cent is removed by rinsing well under water. Precut fresh produce may cost more than buying them whole but cheaper if whole produce tend to rot in your crisper. It's hard to put a price on saving time and hassle.
Canned low-sodium fish make a quick, easy protein to throw over a salad, on crackers, tuna burgers/melts or in fish cakes. Pair with frozen vegetables or a fruit salad for a balanced meal.
TVP (texturized vegetable protein) is a dried, mild tasting soy-based product that can be substituted for ground meats. Add boiling water and rehydrate for 10 minutes, then use in tomato sauce, soups, casseroles, burritos or tacos. Compared to ground meats it's healthier, cheaper and convenient to use.
No-added-salt canned legumes (chickpeas, white beans, kidney beans, mixed beans, black beans, lentils) may be a fast low fat, high protein and fibre option. Throw over greens, turn into a salad, a wrap, soups, or turn into veggie burgers.
Use a mixture of nutritious foods that will satisfy your hunger. Try a combination of hummus, carrots, cherry tomatoes, crackers, pita, sliced avocado, handful of nuts, fruit, yogourt, hard-boiled egg, tuna, mixed bean salad, peanut butter.
To make a quick and tasty pita pizza, spread tomato sauce, salsa or hummus followed by your favorite veggies, some cooked meats or legumes and cheese.
I am a firm believer that anything can be added to make an omelet or an egg bake. Get creative and add prepared tofu or lentils, kale, mushrooms and top with salsa. Add spices like garlic, chili powder, oregano or curry. Hard-boiled eggs are also a good staple to keep in fridge.
Large flaked and steel cut oats are less processed than the quick oats but require longer cooking time. Cook up a pot in advance and keep it in the fridge. Scoop out a serving, add frozen or chopped fruit and microwave for three minutes. Pre-portion it into individual Mason jar for easy transportation and heating.
Whole grain rice and whole wheat couscous can be prepared in minutes. Make a grain salad with veggies, dried cranberries, and cheese or diced chicken as your protein. Season with vinegar, citrus juice, touch of maple syrup or honey and spices.
Maureen Tilley is a registered dietitian and author of Hold the Salt! and Hold that Hidden Salt!