Cool down and enjoy these delicious summery soups
Summer and soup? Feeling a bit of a disconnect here? Actually, summer is one of the best times to enjoy soups, but forget about those heavy grain-laden bowls of soup, best enjoyed in fall and winter months. Instead, think cool, refreshing chilled soups that take your internal temperature down a notch; soups that are made with fresh-picked fruits and vegetables. These are soups that leave you feeling refreshed, not full.
Think you're not ready for cold fruity soups? Just think of them as refined smoothies: they use the same principle but with a savoury note. Not all summer soups are fruit-based and in fact, not all summer soups are cold. When I was growing up in New Brunswick, summer was heralded by fiddlehead soup, which is quite similar to cream of asparagus soup that I've enjoyed elsewhere. And while I love a good hearty bowl of pea soup with ham hocks in the fall, I'll take my summer version lightened up with a just a hint of cream of mint.
Then there is, in my mind at least, the queen of summer soups, gazpacho. Many people believe that gazpacho is an Italian dish but it actually originated in the Andalusians. Typically made with raw vegetables, it was traditionally started with a paste made from olive oil, salt, garlic and stale bread; to this the cook added fresh vegetables that had been pounded with a mortar. Today's preparation has been greatly simplified, but I do avoid food processors and still chop my vegetables by hand, as I like them to have substance and mouth feel. Last summer we created a variation on traditional gazpacho that featured stone fruit and basil; it was very refreshing, and someone remarked that adding a couple shots of vodka would make it into a fabulous summer cocktail!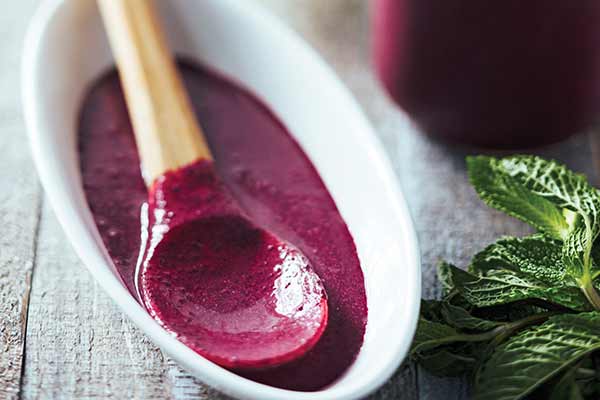 Recipes in this article