Cooking wild game may take extra work, but it's worth the effort
Hunting in our family goes back many generations, but for me it was the love of cooking the game that I enjoyed most; relying on my friends to provide me with lots of fowl and game meat to experiment with, I quickly traded my gun for pots and pans.
Upland Game
There's no shortage of wild game enthusiasts in our neck of the woods and bird hunters are some of the most enthusiastic. Each year thousands of licenses are issued for a variety of small game, ducks, geese and upland game.
There are three species included in the upland game category: Ring necked pheasant, the beautifully festooned bird that often darts in front of cars as if it's having an identity crisis and wishes to be a road runner; the ruffed grouse, a non-descript brown bird that's sometimes mistakenly referred to as a partridge, often heard making "drumming sounds" as it searches for a mate; and the white, large-footed snowshoe hare.
This is no small sector of the hunting and fishing industry. Statistics show that in Nova Scotia's 2014/2015 season, 41,655 snow shoe hare, 28,520 ruffed grouse and 3,041 ring-necked pheasants were bagged.
So what are people doing with all this game? Anything they want.
I don't mean to sound flippant but wild fowl is treated and cooked exactly like its domesticated cousins. There's the added step of gutting and plucking but the results are worth the effort—lean and free of hormones and chemicals, it's also a healthy choice.
Pheasant makes an excellent carpaccio, a dish of thinly sliced, raw meat. I also like smoked wild fowl; there is something about eating game with the earthy, smoky undertones that I find very appealing.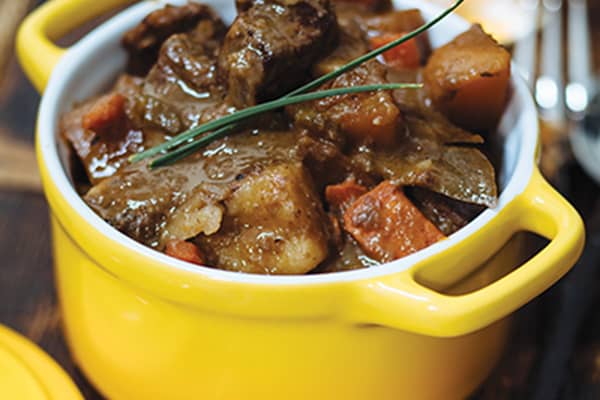 If a lack of inspiration is the only thing keeping you from experimenting with wild game, keep in mind that it can be substituted in virtually any recipe that you're already preparing with commercial meats.
Finally, one of my favourite recipes for wild fowl is for cormorant soup. It's quite simple really, just add two large cormorants and six rocks to a large pot, cover with water and boil. After six hours or so, throw away the cormorants and eat the rocks!
Let's hope the following recipes are more to your liking. Cheers!
Recipes