Must-haves for every cook: great gadgets and beyond
There are many, many gadgets on the market; some are extremely useful and live out their lives in service of the cook, while others find their way to the back of that dark abyss—the utensil drawer. These are the ones that don't see the light of day until they end up on a yard sale table. It's not that these particular gadgets don't do the job they were promised to do, but rather that many of them come with too much baggage. Take the gadget that promises to core a whole pineapple in two minutes: it does the job but assembly, disassembly and washing the copious amount of parts took more time than actually coring the pineapple with a knife in the first place.
There are, however, a handful of items in my kitchen I treasure. Not all are considered gadgets. To me a gadget is something that costs little money, is somewhat disposable—meaning that we don't buy them with the intent of having them for a lifetime. We're not planning to pass down the pickle fork (the one that comes with a handy dandy silicone ring to attach it to the jar) to our children. Some items are investment pieces and worthy of passing on. I like to imagine that someone would like to have my heavy cast iron braising pot. Perhaps every time they pull that heavy beast out of the cupboard they will recall fond memories of meals I've cooked and we've shared together.
Tried And True
If you're looking for that "perfect something" for your special foodie, I hope my list of tried and true items gives you some inspiration.
1. Cutting Board
A good heavy cutting board is both functional and beautiful. I have more than 20. One sits on my counter at all times, and is used daily, while the others are like individual works of art and are on display in an old basket—perfect for using to serve cheese or meats. I purchase my cutting boards from many different locations: individual artisans, big box kitchen stores, and even at estate and yard sales (these latter are some of my favourites because they come with the wear and patina that only builds from years of use). To maintain a cutting board's beauty, never immerse in water and treat with a food-grade wax when it starts to look dry.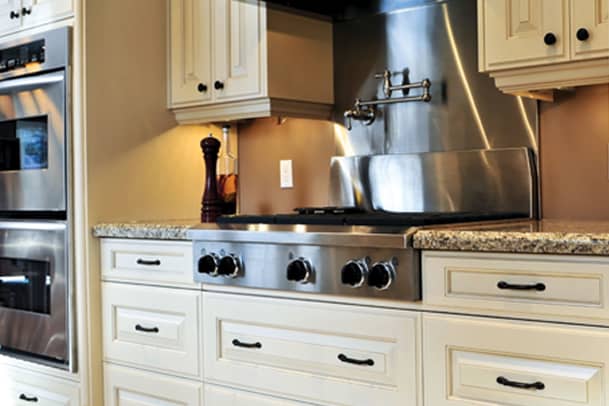 2. Cast Iron Cookware
If someone gave me two seconds to grab one item from my kitchen, the only thing I would save would be my cast iron skillet. No kitchen is complete without one. I love that I can start on the stove and finish in the oven. I love that I can use it on my induction burners (who knew!) and I love that classic look and feel. Mine is treated with a lot of TLC; it is never placed in water, I don't use soap on it and I season it with coconut oil (a personal preference) every few uses. I love the weight and heft of it and I respect it for being a workhorse in my kitchen.
If purchasing new, Lodge is a tried and true brand but, like the cutting boards, most of mine have come from estate sales. That being said, you won't get them cheap; they are hot commodities at auctions!
Also, don't be scared off by a bit of rust. Once home with your purchase, place your pan in a 400°F (205°C ) oven for an hour, then let it cool and give it a good sanding. Slowly build up a seasoning with food-grade oil, applied between periods of time in the oven. It will go from brown to black with a bit of work. There are lots of instructional videos on line.
3. Quality Knives
There's not a chef in the world who doesn't prize his or her knives and it should be no different for the home cook. Knives are what take food preparation from mundane to meditational. A good sharp knife makes chopping a pleasure. It will dice an onion in seconds, and save you a lot of tears as well. It's also a safety feature as a cut from a sharp knife (and we will all eventually get one) will be cleaner and heal faster than a jagged cut from a dull knife. Knives should be sharpened, at the very least, on a yearly basis. You'll see a lot of chefs using what we call a "tail"—the long steel they flash the knife along—to sharpen their knives. A word of caution: you need to know what you're doing to use one of these as you can do more damage than good; instead of honing your edge you could end up removing it all together, or putting a curve in your blade. Instead, find a reputable dealer who offers sharpening services and take your knives to them. A good quality knife can cost an average of $100-plus and deserves some love and care. Don't immerse in water, and do store them in a knife block so the blades aren't knocking about, damaging one another. If you find the price high, start small with a good quality paring knife and work your way up. You will never look back.
4. Stick Thermometer
Every professional chef I know carries a stick thermometer in his or her jacket pocket. It's not just for looks. It is used over and over and over again in the run of a shift. It works twofold, first to ensure a food item is prepared exactly the way the chef intended. For instance, if you want a medium-rare steak and you haven't been taught how to feel for that, then your only option is to cut it open and that's just bad! If you cut into a steak on the grill, only to discover that it's still rare, you will keep cooking but then cut into it again—by the time you reach the desire cooking level the steak will have lost all its juices and dried out. It's a safe bet customers or guests won't be queuing up for seconds!
With a thermometer, and a little knowledge of cooking temperatures, you will know exactly when that steak has reached medium-rare and you will be able to serve a top quality meal to your guests.
The second and most important function is safety. How many times have you served poultry and it's red at the bone? Or pork? If you don't like rare beef, then a bloody steak is disappointing but not dangerous; not so with some other meats. Again, a thermometer and some knowledge about temperatures takes all the guesswork out of cooking. Easy to use, they come with recommended serving temperatures for a novice cook just starting out in the kitchen—this one's a real game changer.
More must-haves (from Alain's home kitchen):
5. Salt Dish
6. Mesh Scoop
7. Mandoline Slicer
8. Tongs & Cloth
9. KitchenAid Mixer
10. Vitamix Blender
11. Conversion Calculator
12. A great selection of Swatch watches for keeping track of time!
Being in the kitchen is a passion, and having the proper tools brings even more joy and refinement to your art. Happy cooking!