Tony's Meats is an Antigonish icon
Tony's Meats sits outside the college town of Antigonish, Nova Scotia. It's a large processing plant that one might expect to find within an industrial setting; but the fact that it's located standing alone in a beautiful pastoral setting is very fitting, given how this company got its start, and by whom.
Originally known as the Antigonish Abattoir Limited, Tony's Meats was founded in 1963 by Tony Overmars, an area farmer who saw a need for a processing facility in his area. With his business's success came expansion, and by 1976, the company branched out and began producing fresh pork and lamb in addition to beef.
In 1984 Tony recognized the need, due to customer requests, for value-added products in the company's lineup, so the plant began producing fresh sausage. This proved to be yet another successful venture and two years later, Tony's team added cooked sausages, bacon, ham, and deli meats to their production offerings.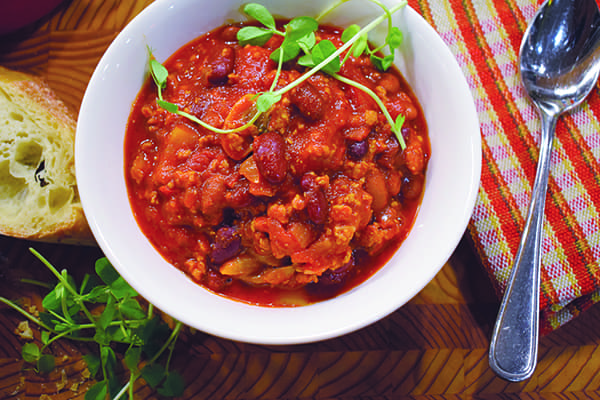 The name Tony's Meats became official in 1987 when the company set its sights on supplying grocery retail and food service industries. With this push another expansion was in order and the facility grew substantially—by 12,425 square feet. In 2005 Tony's acquired the rights to the Mr. Donair brand. With the acquisition came an interesting set of challenges, as donairs were (and remain) extremely popular in our local market, but were virtually an unknown commodity outside of Nova Scotia. Before the Mr. Donair brand could really grab a foothold in the market place, Tony Overmars decided to retire. A group of local farmers, who foresaw the value in keeping the industry alive in Antigonish, stepped in and purchased the plant. The business continued to move forward but 2013 saw another huge change when the senior management team—consisting of Lenita Hanson, Dan McGillivray and Aaron Tingley—purchased the facility.
Tony's Meats has expanded at a very steady pace since its inception, but with the new team came a new fire and passion. In 2015 the business obtained Halal certification and now co-packs a number of Halal-certified brands. Recently the company launched its own line of Halal Mr. Donair foodservice products.
Several awards have recently come the company's way; one that they are particularly proud of came in 2016 when Tony's Meats received the inaugural Export Recognition Award by Antigonish Chamber of Commerce and Nova Scotia Business Inc. In 2018 the company reached yet another milestone when they were named Exporter of the Year by NS Business Inc.
Tony's has not only grown here in our own region but has made significant inroads with western Canadian markets. The large numbers of Atlantic Canadians living in those areas wholeheartedly embrace products from home; in particular the donair meat, which now comes in ready-to-make kits, and their latest product, frozen donair pizzas. The Mr. Donair brand is the company's largest growing brand, as the product gains recognition beyond our own area with Canadians embracing our humble street food and giving it some real street cred. The future is bright for Tony's Meats as their brand appears on shelves in stores such as Sobeys, Superstore, Walmart and Giant Tiger.
While Mr. Overmars was a visionary in his own right, even he would have to admit that the trajectory of his little company is an impressive thing to behold. It just goes to show that, with tenacity and hard work, rural Nova Scotia is a mighty fine place to set up shop!
Recipes