Apple-Brined Turkey Two Ways
The holidays are a time for celebration, togetherness and traditions. The season is also a time for delicious food with tons of taste. Often the centerpiece of the holidays is the traditional turkey dinner. Why not step outside of your comfort zone this year and try a new technique or two?
Brining poultry helps create a juicier and tender roast, while cooking the legs and the breasts separately ensures that each piece of the turkey is cooked to its optimal degree of deliciousness.
This turkey-two-ways recipe is just different enough to be new and exciting, while still pleasing the traditionalists at your table.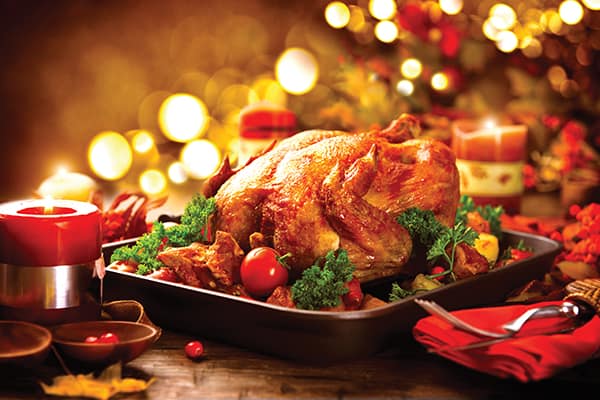 Recipe