Acadian recipes old and new come to life in this collection
Imagine finding a family treasure in your attic. You brush off the dust, polish it and share your riches with the world. That's what Simon Thibault has done in Pantry and Palate.
The treasure is a recipe collection handed down from generation to generation. Handwritten notes are on pages stained with oil and yellowed with age. Recipes aren't sorted by category, but by an order that made sense when they were recorded. For example, recipes for blood pudding and doughnuts are on the same page. This might be, muses Thibault, because they were both written down after butchering a pig—giving blood for the sausage and fat to fry doughnuts.
Thibault has clarified these recipes by adding measurements and the details no experienced cook in the past would have needed. The recipes form the foundation of Pantry and Palate, a cookbook, a history book and just a great read from cover to cover.
Thibault is a cook and a storyteller. He shares his own experiences, such as rendering pork fat in a small apartment kitchen. He tells the stories of his ancestors: how they cooked, ate and lived. And in the process he tells the history of a nation.
Recipes provide keys to the past. Molasses, ginger and tamarind are souvenirs from age-old seafarers who sailed to the West Indies with salt cod and returned with exotic ingredients (and rum). Years after the deportation, some Acadians came back from exile to live next to Black Loyalists, who may have given them the recipe for "Cornmeal and Molasses Bread," similar to Anadama bread.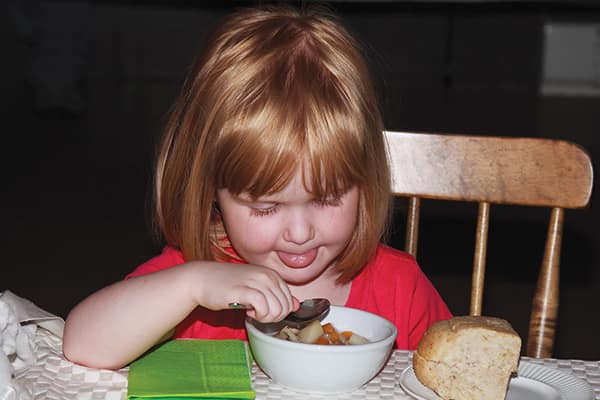 Like most cookbooks, Pantry and Palate is divided into sections including Preserves; Breads; Soups, Sides and Staples; and Desserts. Other, smaller sections are more unusual: Lard; Potato Problems; and Tête de cochon (Pig's head). Thibault gets a pig's head from a butcher partially for ethical reasons. As a former vegetarian, he approaches eating meat with a sense of responsibility; he buys meat from local, ecologically sustainable farms and believes that no part of the animal should be wasted. He understands that heads, feet and organs are part of traditional cuisine; farmers can't afford to raise livestock just for the prime cuts. Also, he says, the tongue, jowls and head cheese are delicious.
Other than Irish moss for "Seaweed Pie," blood for "Boudin" and a pig's head for "Head Cheese," most ingredients are readily available in a farmers' market or basic grocery store.
Thibault also appreciates how recipes, like culture, tend to evolve over time. He includes a general description of how Acadians traditionally used a fermented mix of hops and potatoes to make their bread rise, but he uses commercial yeast for the bread recipes.
Thibault encourages readers to make the recipes their own through adapting and experimenting. He includes a recipe for "Cajun Fricot" from a Louisiana man who acquired a taste for fricot while in Nova Scotia and added a spicy twist to the stew.
Many of the dishes are new to me. Even without a nostalgic connection, I find these recipes make the ultimate comfort food. Meat pies, potato pancakes—with the wonderful name "fring frang"—oat bread, cretons, seafood chowder, molasses cake; this is food to enjoy after a day of splitting wood or working in the garden.
As Thibault writes, Acadian food is "food that is humble, homey, occasionally homely, and very comforting… made with love and devotion from a larder that is small but mighty. It is made to be eaten."