I'm having a party. A pretend dinner party. And I'm inviting people with food names. I might invite the former premier of Nova Scotia, John Hamm, and former minister of agriculture Roger Bacon. I wonder if Don Cherry would come. I could place him next to the BBC's Mr. Bean, who would have nothing to say, but wouldn't need to with Grapes at his side. It's too late for Charles Lamb, John Candy, Jack Lemon and Virginia Mayo, but maybe Halle Berry would come. If so, wouldn't she be a wonderful dinner companion for Howard Dill, the pumpkin king? And of course, we'll want the event written up in the New York Times, so we must make room for its prodigious food writer, R.W. Apple.
My fascination with food names started years ago, when I was a radio announcer at CFAB in Windsor, NS. Back then, in the 1940s, a country band from North Carolina would come to Nova Scotia every summer to play throughout the Annapolis Valley; they also came to the studio once a week to do a live broadcast. The band was called J.B. Ham and his Sons of the South. The singer was J.B. Ham's wife, Marjorie. It was when I learned her maiden name that my interest in food surnames began: she was Marjorie Bacon before she married J.B. Ham.

Some years later, I read in Reader's Digest a little item about a baby born to a Mrs. Salter, somewhere in the United States. The baby was named Pepper Ann. Pepper Ann Salter. Is that fair? It's worse than naming any daughter of mine Florence.

I started a list of food names, which I have since lost. So, when the desire to do a story about food names reared its head again, I had to start from scratch, and decided to search the phone books. All 588 pages of the Halifax Regional Municipality phone book were scanned, as well as the 260 pages covering Windsor to Yarmouth.

I also asked a friend from Pictou if there were people there with food surnames. "Well, we had Potts, Pans and Kettles,"
she quipped.

That's a start. I'll use those in the Kitchen when I take the ingredients from the Larder to Cook the meal. But first, we'll have drinks. Maybe a Martini or Punch, or a glass of Sherry or Perrier or Mead, or even Porter, that very strong English beer. We'll save the Wine for dinner.

To start, I might do something with Salmon, topped with chopped Scallion. I'll combine Romaine, Cress, Chard, Kale and Savoy, add an Almond or two, and toss it with a Minty dressing of Olive oil, Garlick and Honey. Well, it's worth a try.
Although a Roast-as in Goose, Partridge or Capon-would make a tempting entrée, Fish might be preferable. Will it be Haddock, Bass, Hake, Pollock or Catfish, or maybe Crabbe cakes? And how about a Kipper or two on the side? For vegetables, I'll include Corn, Lima beans and Sweet potatoes, with a Pinch of Curry, and maybe a few Fries. Of course, there will be Pickles and Chow on the table.

For dessert, we'll have Peach pie, Rice pudding, Eccles cakes, a Duff of some kind, or Cake with Fudge icing, garnished with a little Peel.

Now that I've had my good-natured fun in putting together a meal of regional surnames (all of which appear in bold), I will put the topic to rest and move on.

I know I've only scratched the surface, but please do not send me your phone books. I've read my last one. If I were to do a book review, I would say it wasn't much of a plot, but wow, what a cast!

Of course there are foods with first names, too, and following are but a few recipes to whet your appetite.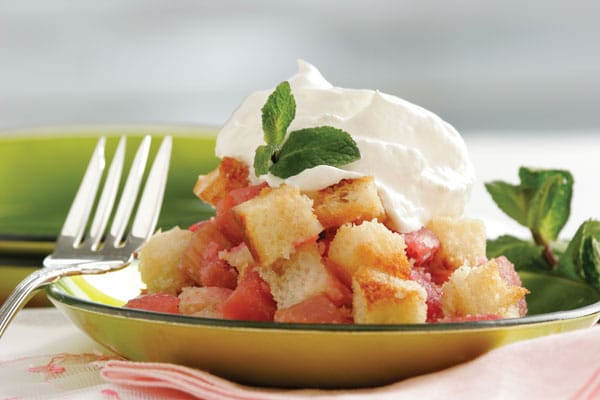 Recipes featured in tis article: