For new empty nesters, not only is there an adjustment to be made in regards to new found freedoms and much quieter homes, mealtime as well takes on a whole new dynamic. Parents of teens are used to preparing hearty meals for hearty appetites—then abruptly having to prepare meals for two.
The newly coupled, on the other hand, find themselves cooking for two instead of one.
On all counts, it takes a little getting used to.
Pre-portioning goes a long way to making the new mealtime easier. When purchasing meats, for instance, pre-packaging ahead of time in smaller portions will help in resisting the urge to prepare too much food. You can always take out more than one package when company comes or students are home visiting.
Another option is bypassing the meat counter where meat is often packaged in family-sized portions and dealing directly with your in-store butcher, who will be able to custom cut portion sizes that will better suit your new needs.
Cooking for two has advantages as well. An entire meal can be prepared in as little as 20 minutes and it's a perfect opportunity to incorporate healthier choices such as whole wheat pastas or new vegetable options that younger folks often aren't always willing to try.
Rather than investing in larger family size packs you can now buy cuts that may be a bit pricier but will pay back huge dividends in flavour and tenderness.
A meat and potatoes meal presents no challenges in getting the portions right—one steak plus one potato feeds one person—but what about casseroles such as lasagna or spaghetti sauces? Many of us just plain don't care for leftovers.
The good news is many good cookbooks offer scaled down versions of those meals usually served in larger sizes. The internet is also very useful. Sites such as allrecipes.com or epicurious.com have conversions and calculations that will allow to you to downsize a recipe from four to six servings to two.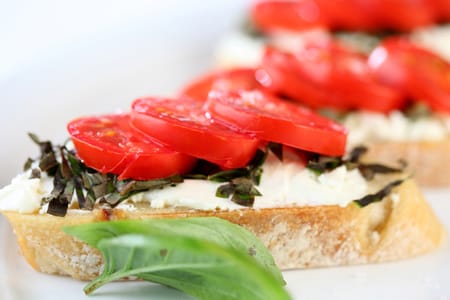 The following are sample simple recipes that won't leave you with tons left over:
Recipes featured in this article: