In January 2010, Martin Wanless of Halifax had a routine blood test. The result showed he had type 2 diabetes.
"It was a huge shock," says Wanless. He was 47 at the time and only slightly overweight, with no diabetes in his family. But he had not been exercising, had borderline high blood pressure, and made poor food choices. Often, he'd eat a bowl of ice cream before bed, after which his blood sugars would spike and he'd wake in the morning feeling terrible.
According to the Canadian Diabetes Association, Atlantic Canada has the highest diabetes prevalence rates in Canada. Some 211,000 people (8.7 per cent of the population) here have been diagnosed with type 1 or type 2 diabetes. Thousands of others could be walking around with prediabetes or diabetes without even knowing they have it.

Prediabetes refers to a condition in which blood glucose levels are higher than normal, but not yet high enough to be diagnosed as type 2. There are no symptoms; it can only be diagnosed with a blood test. It is also called "impaired glucose tolerance" or "impaired fasting glucose." Although not everyone with prediabetes will develop type 2 diabetes, prediabetics are at high risk of developing type 2 diabetes and cardiovascular disease, and should take steps to lower these risks. Research has shown that some long-term complications associated with diabetes, such as heart disease and nerve damage, may begin during prediabetes.

Type 2 diabetes occurs when the pancreas does not produce enough insulin or when the body does not effectively use the insulin it produces. Type 2 diabetes, determined by a fasting plasma glucose level of 7.0 mmol/L or higher, usually develops in adulthood, although increasing numbers of children in high-risk populations are being diagnosed. About 90 per cent of confirmed cases of diabetes are type 2.

Type 1 diabetes occurs when the pancreas is unable to produce insulin. Insulin is a hormone that controls the amount of glucose in the blood. It is usually diagnosed in children and adolescents. Approximately 10 per cent of people with diabetes have type 1.

Wanless may have been prediabetic for years, but his first diagnosis was full-blown type 2.

"I thought 'Oh my God, no wonder I feel so lousy.'" He had extreme fatigue, was urinating frequently, and his depression, which he'd been controlling for years, had become severe. He began taking Metformin, an oral anti-diabetic drug, and testing his blood glucose levels every day.

"I have four kids, aged four to 14 years old. I sat down and realized I had to get better or I wouldn't be any use to the children," Wanless says. The family now eats regular meals and snacks, reads nutrition labels, and consumes less sugar, having cut back on pop and even fruit juices by drinking more water. Wanless vows to lead by example, saying: "Growing up, we never discussed this stuff at school or at home-the importance of vegetables and fruit, regular meals, limiting sugar."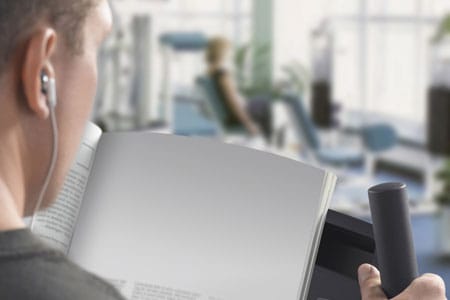 Last spring, Wanless began taking regular walks outdoors, and has worked up to five-kilometre runs. He also mountain bikes and does weight-training at home. His fasting plasma glucose level of 7.9 mmol/L at diagnosis was down to 6.6 mmol/L nine months later.

Dr. Robert Boulay is a family physician in Miramachi, NB. He is also president of the College of Family Physicians of Canada. In the 20 years he's practised family medicine, Dr. Boulay has witnessed skyrocketing rates of diabetes. "Epidemic best describes it," he says.

Those on the lower end of the socio-economic scale have been shown to be at greater risk of developing diabetes. Dr. Boulay has a relatively high number of patients who that fit that description, so any time he sends adult patients for blood work, he has their blood glucose checked. Dr. Boulay also regularly orders tests for children at risk, "…often with surprising and disappointing results," he says.

While the increase in the number of new cases is partly explained by the changing criteria for diagnosis, experts also blame increasingly sedentary lifestyles and high rates of overweight and obesity. To help prevent or delay the onset of prediabetes and type 2 diabetes, Dr. Boulay focuses on prevention by recommending a healthy meal plan, weight and blood pressure control, stress management, and physical activity. One difficulty, he says, is that patients are not always able to follow his advice. A mother with type 2 diabetes told him that with no drug plan, she could not afford medication. Dr. Boulay sent her to a dietician who recommended that she buy food she couldn't afford. "There is a wider discussion to be had that has to do with society, socioeconomics, employment, and universal drug coverage," Dr. Boulay says.

For his part, Martin Wanless has accepted that type 2 diabetes is a chronic condition he'll have for the rest of his life. He sees his family physician every three months, and visits a diabetes clinic. He's also volunteered to lead a small patient-support group. Today, he feels more energetic and healthier than he has in years. "I've made significant and lasting changes. I don't think of it (diabetes) as a gift. I wish I didn't have it. But I am proud of the changes I've made and glad I've gotten it under control.