Laser treatment as a smoking cessation tool
Perry Munro says he "smoked like it was a cure for cancer." He started in his teens and went through "about a pack a day" for more than 50 years.
"I tried to quit numerous times – patches, gum, cold turkey – with no luck at all. It was kind of brutal quitting, because I found myself depressed and angry and was no fun to be around," he says.
By the time he was in his 70s, Munro – a hunting and fishing guide, maple farmer, and artist who lives on 600 acres in Black River, on Nova Scotia's South Mountain – had given up trying to quit. Then his wife, Judi, was diagnosed with terminal cancer, and Munro says she made him promise that he would give up smoking.
Four years ago, he finally did. A friend who had been working in Alberta told Munro that he had recently quit. He'd been living in a trailer with five other men, all of them heavy smokers. Finally, Munro says, "he told me he couldn't take it anymore and said he would go to Edmonton to take laser treatment – and the other five all said they'd go too. They hadn't planned to quit, but they all took the treatment and to this day none of them smoke."
The procedure is known as laser acupuncture, soft laser, or cold laser treatment. Munro figured he might as well give it a try. "A friend of mine got diagnosed with lung cancer and she tried the terrible grind of trying to quit smoking. So I said, let's try the laser treatment," Munro says. They went to see Heather Haldane, a registered nurse who had been using lasers for chronic pain and sports injury, and offers smoking cessation treatment as well. "We went in, she shone a little red light around my ear, my other ear, and my wrist. When we got outside, I said to my friend, 'What a crock,' and she said, 'Yeah, a con job.'" But when Munro asked her if she wanted to have a cigarette, she said no. Munro says neither of them has ever smoked again.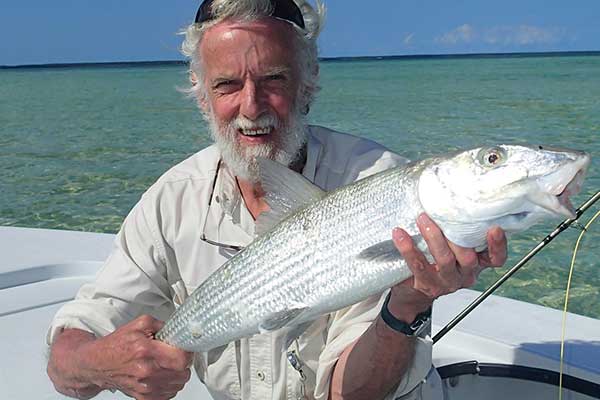 Haldane, who is also a cardiology nurse, says she got trained in laser acupuncture after she kept getting calls from people asking if she offered it. She says nicotine attaches to the brain's endorphin receptors, and the treatment works by releasing nicotine from those receptors and "turbocharging the release of our endorphins – it releases the body's natural healing capabilities. We get a turbocharged release of endorphins, it goes around the bloodstream to the brain, attaches to the receptors, and 45 minutes later, your brain is not looking for nicotine."
At first, Haldane says she too was skeptical: "The theory makes sense, but in practice, I wasn't sure. And actually it works really well. People come back on their second visit and say, 'I haven't smoked,' and they're surprised. Mostly I see people when they are at the end of their rope. They don't try laser therapy, because it sounds hokey. People want to go with the tried and true."
She charges $89 for an initial treatment, which also includes counselling on changing personal habits to avoid triggering the desire for cigarettes. Follow-ups are $60, though she says many people don't need them.
Sam Elhage is a laser technician at Imagine Laserworks in Moncton. He says he treats about 10 people a week for smoking addiction, using the same technique.
Elhage says most people who come in for treatment (which costs "about $300" and includes a follow-up appointment) have already tried a number of techniques to quit smoking: "Champix, the patch, the gum, hypnotherapy – most people have tried so many things, and they don't work for them."
"You lie on your back in a massage chair, and we treat mostly auricular points," Elhage says. "We do a couple of them on the face, a few on the hand and wrist and one point below the kneecaps on each side.
The client will feel a tingling sensation. It's a very relaxing procedure. A lot of clients fall asleep for a few minutes during the treatment."
He claims that after one session, which lasts about an hour and 45 minutes, most people don't feel the need to smoke again. Many cancel their scheduled follow-up appointment.
The provincial government's Tobacco Free Nova Scotia website acknowledges that some people use hypnotherapy and laser therapy to try and quit smoking, but that "there isn't a lot of research behind their success, so we don't know for sure if they work."
Rosie Hales, a spokesperson for the Canadian Cancer Society, said the organization will only comment on "evidence-based approaches for smoking cessation" and that the Society is "not aware of any evidence" for the effectiveness of laser acupuncture.
Munro says his family doctor believes that he quit not because of the laser treatment, but because he was highly motivated as a result of his promise to Judi. But he counters that he felt highly motivated earlier and wasn't able to quit. Now, he says, his desire for cigarettes is so low that, "honest to God, it's just like I never smoked."
Even if there is no scientific evidence to show laser treatment works, Munro is a believer. He has Chronic Obstructive Pulmonary Disease (COPD) and says, "Quitting probably saved my life."
Haldane is aware of the lack of evidence to support the effectiveness of laser therapy, and says she hopes there will be more research into the subject. A meta-analysis of studies on alternative smoking cessation aids published in June 2012 in the American Journal of Medicine says the treatment remains "under investigation" and concludes that "it may help smokers quit" but that "more evidence is needed to determine whether alternative interventions are as efficacious as pharmacotherapies."
But, she says, "I have a lot of family physicians sending me patients now. It's mostly word of mouth. It's always encouraging for me when I see people who have COPD or other health issues and they are so happy to have given it up because it's such an awful habit and hard to break."