You've heard about it: but do you really know anything about it?
"It was a miracle cure," says Susan Hoover about a homeopathic treatment for poison ivy. Several decades ago, the Nova Scotian had what she called an extreme exposure to the poisonous plant. At the time, she was working in Montreal and spending summers in NS. "I had been getting poison ivy for about 10 years. Every summer I would be just covered in it."
Someone suggested she try homeopathy. "It was the most amazing experience," says Hoover. The homeopath prescribed Rhus toxicodendron, a medication made with poison ivy itself. For a full year, she took one pill a day. "I've never had poison ivy again." To this day, she keeps the treatment in her house in case of a flare-up.
Since then, Hoover has received treatments for a range of conditions from several homeopaths. She's received acupuncture and massage therapy and also calls upon conventional western doctors, treatments and prescription medications for everything from back pain to anxiety.
"I come from a medical family with four generations of doctors behind me," she says. "I lived in a doctor's household. I was going to be a doctor myself: but I don't have any prejudices between alternative medicine and western medicine."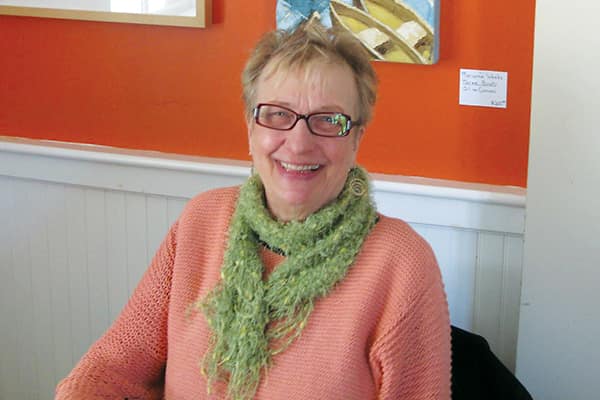 Naturopathy and homeopathy
Homeopathy is a branch of alternative healthcare. Many people confuse it with naturopathy, a broad category of medicine that includes many specialized practices such as lifestyle counseling, acupuncture, massage therapy, nutrition and homeopathy. Dr. Bryan Rade, ND, president of the Nova Scotia Association of Naturopathic Doctors, defines a naturopathic doctor (ND) as "a primary healthcare professional working with the body's innate ability to heal itself using a variety of tools to treat current illness, prevent future ailments and promote optimal health and well-being."
The Canadian Association of Naturopathic Doctors, formed in 1955, has about 2,400 members. There's an association of NDs in all four Atlantic provinces. Some provinces have created policies and laws to oversee naturopathy. In Nova Scotia, the Naturopathic Doctor's Act is largely in line with federal regulations in defining and regulating NDs. PEI has no such laws. At both the provincial and federal levels, NDs must be accredited at institutions approved through the Council on Naturopathic Medical Education (CNME). NDs must first complete an undergraduate degree before a four-year, full time naturopathic program. In addition, says Dr. Rade, applicants need "pre-requisite courses—the same requirements to get into any medical school."
"It might be a misconception that the therapies we use are not research validated," says Dr. Rade. "There are thousands of papers supporting the various treatment tools we use. NDs implement evidence-based medicine."
He says, "Naturopaths refer to their work as complementary or integrated medicine. If a patient breaks their leg, I say go to the hospital and maybe see me after to facilitate the healing rate. If I had a life-threatening infection, I'd want to be on IV and antibiotics in the hospital."
Health insurance is another reason why NDs work with the existing healthcare system. Dr. Rade says, "In Nova Scotia, where we cannot directly requisition blood work that's covered through provincial healthcare, we generally ask the patient to see their medical doctor to have that testing done." Public health insurance does not typically cover naturopathic medicine.
A 2016 Health Canada survey found that, "A mere five per cent of Canadians have even a partial understanding of what homeopathic medicine is…results were similar among users and non-users of homeopathic products."
Dr. Samuel Hahnemann created homeopathy in 18th century Germany. His original theory is summed up in the phrase, "Like cures like." The substance blamed for causing the symptoms of an illness is used in infinitely diluted form to create medicines to cure that illness. According to Health Canada, "Products are intended to be used in low dosages based on the idea that as a homeopathic product is diluted, its healing effect increases... these products are generally low-risk." Such a substance is diluted to the point that no detectable trace of it is contained in the remedy. According to reviews of homeopathic practices by health authorities in countries like Switzerland, the UK and Australia, this effectively makes the product a placebo.
Ontario is the only province to regulate homeopaths. Dr. Rade says he's seen media coverage suggesting there's no science to support homeopathy, while others argue differently. "Our association hasn't been able to sift through all the research to formulate an opinion as to the right answer."
No guarantee of effectiveness?
Health Canada has licensed about 8,500 homeopathic products for sale and regulates such products to make sure they're safe—not based on effectiveness. For a 2015 CBC Marketplace investigation into homeopathic products, investigators invented a children's medicine called "Nighton," claiming it relieved fever, pain and inflammation. "Nighton" is an anagram for "nothing" because the product contained no active medical ingredients. Their application for approval was accompanied by several photocopied pages of a homeopathic reference published in 1902.
After the show aired, Health Canada forbade homeopathic products marketed for children from making treatment claims unless backed by scientific evidence. Labels for other products are now supposed to read, "This claim is based on traditional homeopathic references and not modern scientific evidence. If fever or symptoms persist or worsen, consult a health-care practitioner."
While Health Canada has what could be described as a mixed approach to homeopathic products, it does warn strongly about one particular issue—vaccines. A homeopathic product known as "nosodes" is marketed as a vaccine substitute. Health Canada has never approved nosodes for that purpose and states unequivocally, "No homeopathic product should be promoted as an alternative to vaccines because there are no substitutes for vaccines." Children given nosodes instead of vaccinations are in significant danger of contracting dangerous, even fatal, diseases such as measles, mumps and polio.
Dr. Rade says NDs abide by all Health Canada regulations and that CAND has a position paper that supports vaccinations and not vaccine substitutes.
Shawn O'Reilly, executive director of CAND, says the association's position is clear. "The CAND recognizes the value of vaccines. The importance of childhood immunization is taught within the curriculum…and students must meet the clinical competencies for immunization education in order to graduate." Where NDs are certified to provide immunizations, they have to follow the same provincial guidelines as other healthcare professionals.
Susan Hoover is leery when it comes to western prescription drugs but draws the line at vaccines. "I have no qualms about that part of western medicine. My father was a doctor losing patients before vaccines. Now, some diseases [thought] wiped out are coming back because one child doesn't get vaccinated. We have a responsibility to protect our culture, as well as ourselves."