Soldier, sailor, banker, tailor—or thief—Atlantic Canada is rich with places named after early settlers
Remember Abbott and Costello? They had a comedy routine that involved a baseball team; the man playing first base was named "Who." When Costello asked "Who's on first?" Abbott answered, "Yes"—and the confusion began. The person's name and where he was situated became the puzzle.
Many Atlantic Canadian place names also involve both a "who" and a "where." Fortunately, they frequently match and become a potential genealogical clue. Many a first settler or early family gave their name to a cove, island, hamlet or river.
If a location is identified by a family name, and that name isn't the name of a prominent cleric or government official, there is a good chance someone with that surname was associated with that place at some point. Perhaps your family is a name-giver somewhere in Atlantic Canada? Let's visit a few examples.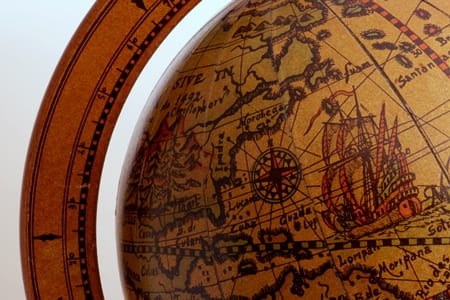 In Prince Edward Island, we find Baglole's Point, Campbell's Cove, Hardys Channel, Kellys Cross, MacLeods Island, MacWilliams Cove, Oultons Island and Winslow. Here are eight families that either have or had a connection with the place that bears their name.
In Newfoundland and Labrador, there is Bartletts Harbour, Jackson's Arm and Millertown, to name a few. Practically every little harbour that had a fishing station in bygone years was known locally by the name of its first planters or setters.
Another Bartlett established Bartletts Mills in Charlotte County, NB. Other places in that province whose names are those of founding families include Chapmans Corner, Dawsonville, Loggieville, Millidgeville, Mount Whatley, Seeleys Cove and Wilsons Point.
Nova Scotia may possess the greatest number of such hookups. Acadian families were name givers at Amiraults Hill, Belliveaus Cove, Saulnierville and Surettes Island. Aldersville recalls a Dutch settler; Bakers Settlement and Pentz, Germans; Moser River, a Swiss.   Truemanville reflects a Yorkshire family name, while Scots gave us Aulds Cove, Ballantynes Cove, McNabs Island and Waughs River. Mount Denson is named after an Irishman, and Janvrin Island after a Channel Islander.
Sometimes a man's first name is the source of a place name, and it's necessary to dig into early records to get his full handle. For instance, Larrys River on Nova Scotia's Eastern Shore, was named for Lawrence "Larry" Keating; Neils Harbour in Cape Breton honours Neil McLennan.
The connection can be more obscure, and finding the link between the person and the place takes detective work. A favourite of mine is Pipers Glen in Cape Breton. In 1802, Norman MacNeil, piper to the chief of the Clan MacNeil of Barra, emigrated and settled in Inverness County. People thought so highly of his piping that the valley where he lived was called Pipers Glen.
Sailors Hope, PEI, takes its name from the home of William Cooper, a land reform advocate who became so frustrated with the failure of his efforts that he built a brig and, in 1849, sailed it all the way to California. Later, when he was nearly 80 years old, Cooper returned and died at Sailors Hope.
Still on a nautical theme, in eastern Newfoundland a fierce nor-easter  drove Captain George Holbrook into a cove for shelter until the storm blew itself out. Holbrook apparently stumbled upon an inlet and that, we are told, is how Happy Adventure was christened.
I haven't yet mentioned Newfoundland and Labrador's Joe Batt's Arm, although I should first explain that his "arm" was not actually his upper limb, but a narrow inlet that was referred to as an "arm." And who was Joe Batt that he is remembered? He came from Hampshire, in England, and in 1754 was sentenced to receive 15 lashes for stealing a pair of shoes. Crime may not pay, but Joe's thievery and punishment left a lasting impression on the map of Fogo Island.
Whether the family name is a beacon to tell you that people of that name passed that way, or whether the identity of the people is hidden behind other words, genealogists once again just may have a clue they cannot afford to ignore. Ladies and gentlemen, get out your gazetteers and your maps; the game is afoot.
Dr. Terrence M. Punch is the author of the series Some Early Scots in Maritime Canada. He was named a member of the Order of Canada last year.