Questions asked on early census returns can tell us a lot about our individual and collective past
RULERS HAVE counted populations from biblical times. When the British North America Act created Canada in 1867, section 8 of the Act stipulated that a census be taken in 1871 and every 10th year afterwards. Another provision ties representation in the House of Commons to population as determined by the census, so counting heads forms an integral part of how Parliament is constituted.
The story grows interesting for genealogists and historians when we examine the questions asked in various censuses. Let's look at the first 50 years, 1871 to 1921, the census returns available for research.
Features common to the six censuses include: residence, name, sex, age, country or province of birth, religion, profession or trade, school attendance, marital status, literacy and certain disabilities. Each individual is named in the returns. By following individuals in families through several census returns, we get a fair picture and can reconcile apparent discrepancies, such as a person aging seven or 13 years in a single decade.
Occasional questions provide important information for sorting out genealogies. The first three censuses asked about dwelling houses then in construction, which may enable you to determine where new neighbourhoods were opening up in 1870, 1880 or 1890. After 1901, the census sought to learn the month or even (in 1901) day of birth. In a province not recording births, each census until 1891 asked about births within the preceding 12 months. Nova Scotia had no birth registry for 1880 or 1890, so this can be a good way of finding out that a family member had been born in those years. A similar question in 1871 concerned marriages in the previous year.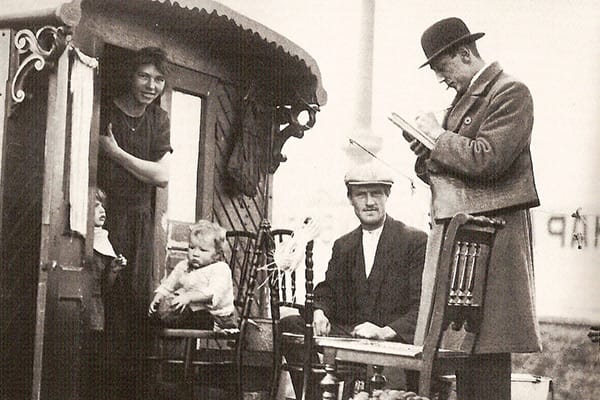 Starting in 1891, each resident had to state relationship to the person listed as head of the household. Pure gold is the query of 1891 and 1921 that sought to know the place of birth of the parents of each individual. Imagine finding that great-grandfather, aged 70 in 1921 stated that his father had been born in Germany and his mother in Ireland, while he himself was born in the United States! Think of what avenues open up to further searching. If great-granddad was in Canada in 1901, that census will tell you whether he was born in an urban or rural location. That may help find where in the States he was born.
In 1891, people could be identified as "French Canadians," but the 1901 census asked whether people could speak English, French or another language. Combining that with the question asking "racial or tribal origin" allows you to learn the same thing at other periods. After 1901 respondents were asked when they came to Canada if born elsewhere, and those not born British subjects were asked if and when they had been naturalized.
At various times Canadians were asked whether they had insurance, whether they owned or rented their home, and a variety of questions concerning their employment status, wages or income. From 1911 onwards street addresses in urban areas, and village or township names in rural districts were listed.
Some questions asked in early census instructions are offensive by today's standards. The evolution of these shows us the growing maturity of our society. In 1901, a column was set aside to mark each person by colour: W, B, etc. In 1911, "unsound mind" was divided into two groups: "crazy or lunatic" and "idiotic or silly." We'd refuse nowadays to answer that sort of thing.
In 1921, most Canadians were unaware that wives, whatever their actual citizenship, were simply assigned that of their husband. Eighth-generation Acadienne, Marie, married to Pierre who came from France in 1918, was listed as a French citizen, which of course she wasn't.
The instructions in 1921 told census takers that "the children begotten of marriages between white and black or yellow races will be classed as Negro or Mongolian, as the case may be."
Our country has grown in population and size; it is a hopeful sign that we no longer tell people what colour their children are, and have stopped using words like "silly" and "crazy" in official documents. Despite those concerns, the decennial census returns are one of the most popular and useful records we can use to learn about our personal, local and national past.
Dr. Terrence M. Punch is a Member of the Order of Canada. His latest book, Montbéliard Immigrants to Nova Scotia, 1749 - 1752, was recently published and is available from www.genealogical.com