Getting to know Anne MacKinnon
AFTER A CAREER in health care and seven field placements in India, Liberia, Ethiopia and Haiti, mostly with Médecins Sans Frontières/Doctors Without Borders (MSF), nurse Anne MacKinnon semi-retired to Wolfville, near where she grew up. MacKinnon graduated from Dalhousie University with a Bachelor of Science in Nursing and she worked at the IWK Children's Hospital in Halifax. Today, she's an MSF board member and one of 36 Atlantic Canadians volunteering. Saltscapes talked to Anne MacKinnon about lifeguarding, saving children's lives and the difficulty of coming home.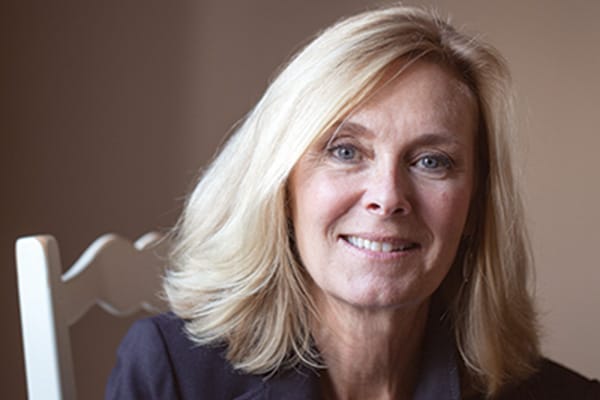 Q You've specialized in children's medicine your whole career. Why?
A As a teenager, I worked as a lifeguard for five years. I loved working with children, teaching kids who are afraid of the water and learning to swim, seeing their little accomplishments and getting a smile on their faces. I had a desire to help them.
Q How has that interest in the well-being of children informed your work as a nurse?
A I've always loved children and pediatrics. If I can help a child through a period of illness, or a whole family when a child has an illness, I get a great satisfaction from that.
Q What led to your interest in working overseas?
AWhen I was growing up, one of our neighbours was a nurse who went to Africa. Back then, that was pretty unusual and very adventurous. Maybe it planted a seed.
Q Why has most of your overseas work been with MSF?
A MSF won the Nobel Peace Prize in 1999. The president was a Canadian doctor, James Orbinski. His acceptance speech resonated with me. He said humanitarian work is helping people less fortunate than ourselves, one bandage at a time, one suture at a time, one vaccination at a time. That's what I can do.
Q What was your most difficult placement?
A Ethiopia, 2012. On the border with Somalia, there were three camps of 40,000 people each. Food was minimal. It was very hot, into the 40s. Security was tight. We had to travel in convoys and radio back to our compound every 15 minutes. It was very tense. The living conditions were hard. It was a very challenging mission.
Q Where do you even begin in such circumstances?
A What's amazing is that in these situations, we are in a mud hut or under a tree and from nothing we can set up a little medical clinic.
Q What was your hardest day at work?
A In Liberia in 2011. We were going to remote areas with malnourished babies. In a field there were 300 mothers holding their children. My staff worked all day. We saw half of those people, but had to go because of our strict curfew. The hardest thing I've ever had to do in my life was stand in front of the rest of those women with their children who were not going to be alive in a week. I remember them lifting the babies towards me.
Q What's it like to come home?
A The first time I came back from Haiti, I walked into the grocery store and looked at the abundance of food. I was overwhelmed. I turned around and walked out.
Q In the face of large-scale need, how do you motivate yourself to go there?
A You can't stop the political unrest or natural disasters, the poverty or climate change that have caused the hunger gaps when the crops don't come. I have no control over that. But when I have one child in front of me, I can help this child.