Following where the path takes us, and building bridges along the way
Years ago I was in Dublin, Ireland. One Sunday, having no particular plans for the day, I went to Connolly Station on Amiens Street and bought a ticket to go on what Córas Iompair Éirann (Ireland's public transportation corporation) used to call a "mystery tour." You boarded the train with no idea where that day trip would take you. I was fairly familiar by then with the southern half of Ireland, and I knew only that a departure from this station meant I'd be more likely to see the areas north and west from Dublin.
Setting forth to trace a family tree is a similar journey. You may have some idea of where you'd like to go, but little knowledge of where the track will actually take you. There will be interesting characters to meet along the way, some of whom you like, while others will remain strangers or just a meaningless name. Still, each ancestor you discover is a link in the chain that starts or stops with you.
Elusive details
My genealogical travels began, like those of most folks, by attempting to fill in details my living kin and I didn't know. Some were easily found. Johann Philipp Heinrici from Dierfdorf in Wied-Runckel, Germany, or Philip Punch of Midleton, County Cork, Ireland, posed no problems, while other forefathers and mothers are as unknown to me today as they were when I first took an interest in seeking them out. Who was Elizabeth? She remains a woman with no surname who lived in this province for the last 30 years of her life.
My story may be your story or that of hundreds of family historians. We know they existed. They had spouses and children. Like an elusive wraith they haunt the family tree, but never assume an identity.
Blessed are they whose family has consisted of important people for generations out of mind, and on all sides connected to similar dynasties. Most Atlantic Canadians cannot lay claim to such exalted pedigrees, and so for the majority a chart of ancestors will feature blank spots.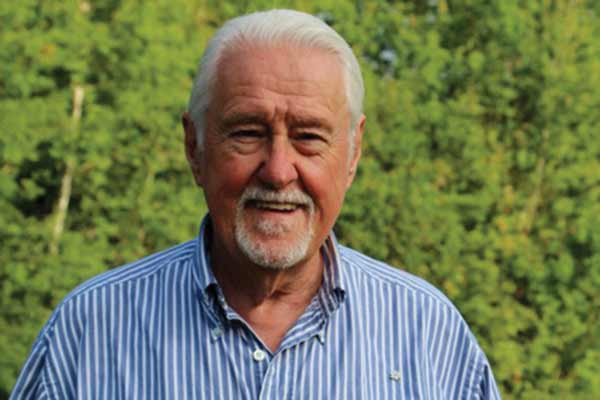 Travels and paths
For decades I have been active in helping people start, continue or fill in missing details on their family trees, even as I realize that some limbs and twigs will remain unknown, probably lost and gone forever.
As part of carrying out what seems to have turned into my life's mission, I travel the Maritimes taking part in events with a genealogical or historical aspect.
The journey this year will lead me first to Arichat, on Cape Breton's Isle Madame. It is one of Nova Scotia's less visited areas. The Isle Madame Historical Society has important information at LeNoir Forge Museum, a place you must visit if you have roots in Richmond County. This is one area where some Acadian families returned to their former homes after a decade or two of escaping the infamous Expulsions of the 1750s.
Then it will be on to the Highland Games at Moncton to don a figurative Scottish tam. It was a great honour for me, a Hiberno-German-Anglo-Swiss, to be last year's chieftain of the games. It is a tribute to our easy inter-relationship with one another in Atlantic Canada that neither I nor the organizers of the games thought there was anything strange about that arrangement. What is more, I met new people and made some friends.
After visiting an Acadian and Jersey stronghold in Arichat and a Scottish Highland event in New Brunswick, what could be a better conclusion than giving an after-dinner speech to a national gathering of the United Empire Loyalists in Summerside, Prince Edward Island? I will talk about the deeper impulses that lead us to want to learn our roots or find out more about them. That transcends boundaries and ethnicity, religion and politics.
In Atlantic Canada we build bridges to join us together, not walls to push us apart. That is one splendid heritage to pass along to the generations who will come after us.
Dr. Terrence M. Punch is a Member of the Order of Canada. His latest book, Montbéliard Immigration to Nova Scotia, 1749-1752, is available in a revised edition from genealogical.com.