Marjorie Simmins' latest book celebrates her passion for horses in a story of loss and healing
Shortly before midnight, a 13-year-old rides her 10-speed through the silky darkness to the barn where her horse is boarded. It's a secret assignation. If her mother or the stable owners catch her, she's in trouble. But she can't sleep and, fuelled by passion, has a need to make sure the horse her family has owned for six months is real.
Upon reaching his stall she whispers, "Coqeyn, it's me." The chestnut gelding's face emerges from the darkness and presses his nose delicately into her cheek. "Velvet," she writes.
So shows the early days of a lifelong, life-altering bond between horses and author Marjorie Simmins, as revealed in her latest memoir, Year of the Horse. But while the book chronicles her time by way of horse years, it also takes the reader on a personal journey with a certain rhythm—of despair and hope, turmoil and magic, challenge and resilience—all with a tidal pull of excitement. At its core, notes Marjorie, Year of the Horse is about believing in the power of your own story.
Her story begins on the West Coast. She was a freelance fisheries reporter in Vancouver in May 1996 when she reconnected with and ultimately—reluctantly, she jokes—fell for fellow writer Silver Donald Cameron, as she writes in her first memoir, Coastal Lives. She was not looking to leave her beloved West Coast, but he was firmly entrenched in his adopted home of D'Escousse, Cape Breton. She moved to the East Coast in 1998.
Coastal Lives is a love story, but there's a case to be made that Year of the Horse is one as well.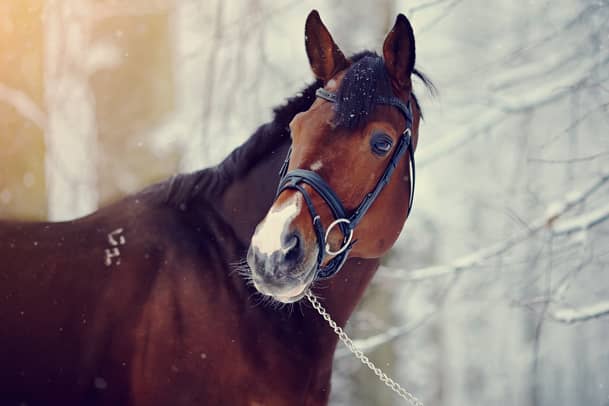 The memoir starts with an abrupt stop. On May 2, 2011, at approximately 11am, Marjorie travels through the air, shot far from the schooling horse she was riding that bolted, then deked sideways.
"'Tuck 'n roll, they taught us as kids. So I will tuck and I will….' Smash." She damages her sciatic nerve and her body's soft tissue significantly. (The ER doctor lamented that a broken back would heal faster.)
Her recovery starts with a few months where she is practically immobile. Throughout the dark days that ensue over the next two years, her memories bolster her. She recalls Coqeyn, "a high-stepping pony, who smelled like marigolds and sea salt," the many horses she subsequently leased and her times riding with Karin, her troubled older sister. Karin died of an overdose at age 20, but in the narrative she endures as an older sister periodically dispensing comments ("Maggie, I am here. I am right here").
Similarly Marjorie's parents come into the fray occasionally with their expressions such as "Fake it 'til you make it," an adage from her father's years at Alcoholics Anonymous. Or "Buck up and fly right," as her overextended mum would have said, trying to hold their lives together after the divorce.
Three years after the accident, and with trepidation, Marjorie wants to get back in the saddle. It's 2014, Year of the Horse, according to Chinese astrology.
"Year of the Horse. I explore the phrase…the syllables filter deep down into my heart and guts," she writes. "Involuntarily, I lift my right foot. The insole still tingles, is dysfunctional. I shake it, reposition it on the edge of the carpet: heel down, toes up, just as the foot would be in a stirrup..."
One of Marjorie's carefully sought out coaches suggests she switch from English to Western style riding: "Might be a good idea to do something really different from that day back in 2011," she says. "Even different from your earlier riding years." The tender equestrian needs to challenge muscle memory; she is asked to ride with eyes closed, to help build confidence and trust.
She incrementally decides to go for Level One Western Rider and to enter shows. (It's been more than 40 years since her last show.) "Chin up! Pay attention," she quips to herself. She goes to a horse camp with a handful of 12-year-olds, and, just for fun, buys a saddle with bling. Against the odds, despite ample self doubt, our horsey protagonist comes through with her so-called riding seat largely back intact.
"Riding horses was never something I merely did," Marjorie writes. "It's who I am."
Year of the Horse is published by Pottersfield Press.