Getting to know Susan Chalmers-Gauvin
Susan Chalmers-Gauvin did what most thought impossible.
She started an international ballet company in Moncton. With co-founder Igor Dobrovolskiy, the Atlantic Ballet Theatre of Canada has developed 11 original, full-length works and more than 40 shorter works since its inception in 2001. As the former head of the Red Cross home care division in New Brunswick and with a background in sociology, Susan brings strong community values and solid management skills to the job. In 2013, she was named one of Canada's 100 most powerful women, and earlier this year as one of Atlantic Canada's Top 50 CEOs. Saltscapes spoke to Susan about caring, creating and finding peace.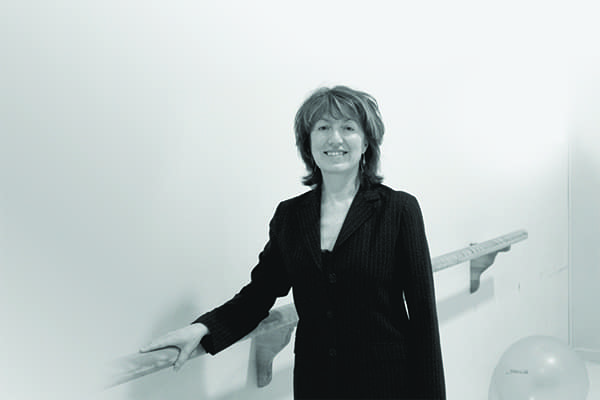 Q What influence did your parents have on you?
A My mother had a huge heart. My father, Dr. Everett Chalmers, was a tremendous optimist and had a huge heart for his community and his patients. We would have many discussions about social issues. He made a big impact on me in terms of having an interest in the care of people.
Q Why do you think your father had such compassion for people?
A My father had this tremendous optimism that came from coming through the Depression. He saw great poverty and hardship. He also saw the building of the social safety net in Canada. It was part of a post-war ideology about making sure everyone was looked after.
Q Were you involved in the arts when you were a child?
A I took ballet classes. Our family were patrons of Theatre New Brunswick when it was getting underway. We would dress up and go to opening night. That seemed such a grand occasion when I was young. My ballet teacher took me to the National Ballet in Fredericton. 
I thought it was absolutely the most wonderful thing I'd ever seen.
Q What led you to co-found the Atlantic Ballet?
A My daughter lost her ballet teacher and I was involved in recruiting Igor. All of the art forms have developed in Atlantic Canada, but for some reason we didn't have any professional ballet. My Atlantic Canadian pride and Igor's talent got the company underway.
Q How did your university education prepare you to run a ballet company?
A Sociology trains you to understand different perspectives. I worked with First Nations communities that came through the residential school system, with single mothers experiencing hardship. I interviewed men in prison who had come through foster care. That type of training is about listening and trying to understand without prejudice the perspectives of other people and trying to present their stories in a way that is respectful of who they are and where they came from.
Q Which of the company's original works gives you the most pride?
A One of the most unique stories about our region is called Ghosts of Violence that Igor created to honour women murdered at the hands of their partners in New Brunswick. More than 13,000 students saw it and for two hours were absolutely silent.
Q That topic doesn't seem a typical one for ballet.
A There was no history of ballet in the region, so we had to make sure it was accessible. Coming from a communist country where the arts are subsidized and everyone can see the ballet, Igor had a belief in the theatre as a place of community, dialogue and discussion. In different ways, we both had strong community values.
Q After a hard day at the office, what do you do to forget work?
A We have a family cottage built the year I was born. I have wonderful memories of growing up there. Nothing relaxes me more than pulling in and seeing that lake. It's a peaceful place to be.