Getting to know Heather Morrison
Dr. Heather Morrison is an extraordinary person by any standards, but she's particularly special to her home province of PEI. The island's first female Rhodes Scholar, she completed master's and doctoral degrees at Oxford University. She returned to Charlottetown where she's served as chief public health officer for a decade and chairs the Canadian Council of Chief Medical Officers of Health. She also serves as an emergency room physician at the Queen Elizabeth Hospital in Charlottetown. She was recently awarded UPEI's Distinguished Alumni award. Saltscapes spoke with Heather Morrison about helping people, shoveling manure and dancing around the house.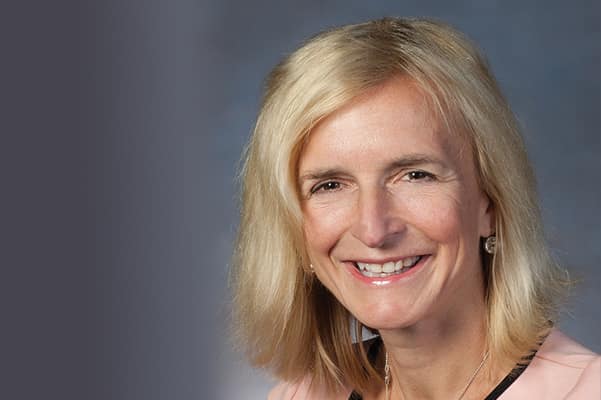 Q Where did you spend your childhood?
A I grew up in rural PEI just outside of Charlottetown. I have one sister. We had horses, sheep, chickens and pigs. We looked after the animals with help from neighbours.
Q What did you learn from raising farm animals?
A It taught me about hard work, having to feed the animals in the morning, after school, even Christmas morning before we opened our gifts. I would study by putting my books on the stall door while I cleaned out the manure.
Q Did anything else about raising animals influence you?
A The neighbour's cattle were on our land. I always understood that cattle might be friendly, but they needed to be killed to provide meat for our family and many other people. They were well looked after. It was part of that cycle of life.
Q Where did your interest in medicine come from?
A A high school chemistry teacher–Mr. Spenceley–convinced me to stay in a science class when I didn't want to. 
It probably influenced me to take sciences at university. I loved biology. My dad had worked with Amnesty International. Somehow, that combination of science and wanting to help people was good for me.
Q What do you remember about being named a Rhodes Scholar?
A I was encouraged to apply by someone at the university. Around that time, I was playing a little field hockey.
Q You were female athlete of the year. That's more than playing a little hockey.
A Well, female athlete of the year at the university. And we set up the first chapter of Students Against Driving Drunk in Atlantic Canada. That started in high school, so I had been involved in a number of things.
Q How did that interview go?
A I remember coming home and I said to my parents, "There's no chance." There was no one home when I got the call. I felt from that phone call an expectation to contribute to society and to do my best.
Q Why did you return to PEI?
A I've always been interested in looking after people at an individual level, but also at a population level. Being able to do those things in a province where I really care about the people makes what you're doing matter.
Q Are there similarities between having a family and caring for the health of Islanders?
A My job is to prevent disease, promote health and protect. I would like to do all those things for my kids; I have four. My job is to think about that on a broad scale for PEI. When I'm talking about an immunization program, I can speak about it knowing that it's hard to take your babies to be vaccinated. I sometimes made my husband hold them while they're crying.
Q What do you do for yourself?
A I try to fit in exercise for my mental and physical health. Sometimes on a teleconference, I put on my headphones so I can get a run in. The hard part is to pretend you're not panting when answering a question.
Q What do you do that's whimsical?
A We have a lot of fun... dancing crazy around the house. It's not something I'd want to be seen doing. We have curtains in the kitchen now.