Health and safety tips to think about before you go
Carina Bennett and her eight-year-old son were taking a surf lesson on vacation in Punta Cana when she fell, tearing ligaments in her knee. As a travel agent/manager with Maritime Travel, Bennett knew to call her insurance company and open a claim as soon as possible. Her medical bill was covered and paid directly by insurance, as were several other health claims on out-of-country trips.
In her line of work, Bennett hears many stories about her clients'health-related travel experiences. One couple, who were visiting Vienna on a coach tour, stands out. The man was taking his wife to emergency for stomach pains when he had an aneurysm burst upon entering the hospital. The total cost for his treatment and safe return by air ambulance with a doctor was $259,000. Bennett says, "His wife came into the office to thank me for talking her into buying insurance. She said without it, they would never be able to own anything again."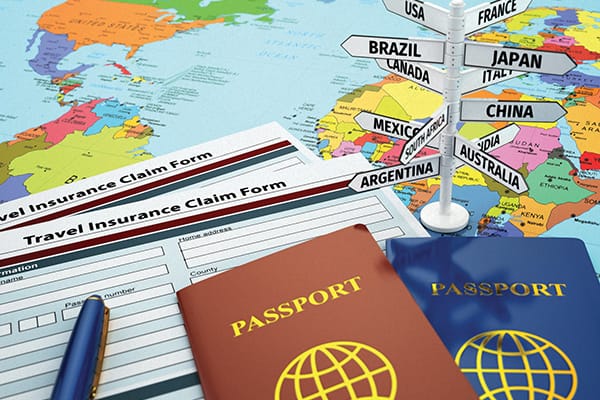 Health insurance
Planning a trip abroad can be so exciting that the mundane task of choosing the right travel health insurance is not always high on your agenda. But when you need it—as both Bennett and her clients discovered—it is critical.
It's important to know exactly what your travel insurance covers—before you go. Claims dealing with pre-existing conditions may be denied, Bennett cautions, "In my case, all of the claims were either an accident or an illness that wasn't pre-existing." She says people age 60 and over are required to fill in forms that ask about their medical history. Pregnant women also need to be aware of what their travel health insurance does and does not cover. "You cannot insure an unborn baby," Bennett says. "So if you are five months pregnant and the baby is premature, any bills related to the newborn are not covered."
Get the right policy
Will McAleer, vice-president of the Travel Health Insurance Association of Canada (THIA) says a 2014 KPMG survey showed that 95.3 per cent of Canadians who purchased travel health insurance had their claims paid. McAleer says checking your medical history with your doctor, filling in the forms honestly and telling the insurance agent of any pre-existing conditions ensures you get the best policy for your needs.
Unfortunately the survey also showed that only 50 per cent of Canadians who experienced health problems while travelling had travel health insurance.
Know the risks
What else should you know before you go abroad? Public health nurses Kathy Penny and Julia Jewett offer pre-trip consultations ($100 per person on average) at the International Travel Clinic in Dartmouth, NS.
"Every assessment we do will be different," says Penny. "We like to see people six weeks before their departure. We look at their health risks based on their medical history, their destination, how long they will be there and what they will be doing while there. We advise them on the need for vaccinations or preventive medicine, for example if they were going to a country where they would be at risk of getting malaria."
The clinic provides vaccinations at a fee ranging from $40 to $275. Penny says, "People can be told by a travel agent that they don't need a vaccination to visit a particular destination, but there is a difference between what is required for entry into a country and what is recommended to protect your health."
"There is only one vaccination that is required in the world under International Health Regulations," says Jewett, "and that is for yellow fever. Yellow fever is spread by mosquitoes in South America and Africa, so the vaccination is required for entry to some of the countries in those continents."
Hepatitis A is spread through food and water and Hepatitis B is spread through blood and body fluids and those vaccinations are often recommended, depending on your destination. Other vaccinations may also be recommended; it is wise to have a record of your past immunizations.
Before you go
Register with Foreign Affairs. "During the earthquake in Nepal, we heard newscasts of how many Canadians were in the country and how many were located. That is because of the information the Canadian embassies would have based on Canadians registering before they left Canada," says Jewett. To register online, go to travel.gc.ca/register.
Prepare a travel kit with basic first aid items, an ample supply of prescription medications in the original labelled containers, a copy of your prescriptions and a supply of over-the-counter products. Also include contact information for those back home and at your destination. A detailed list with excellent travel guidelines can be found at travel.gc.ca.
Depending on the destination, look at food and water precautions. Drink only bottled water—use it for brushing your teeth, too—and avoid ice cubes or shellfish served on ice.
Once you've done your homework to make sure you will be safe and protected, relax and enjoy the adventure.