Leave corrective oral health care to the professionals
More and more Atlantic Canadians are turning to internet shopping to fill their kitchen cupboards, check off the items on their holiday shopping list, and indulge in a special outfit for that special occasion. Indeed, online shopping is flourishing.
According to a report from eTail Canada, in 2011, Canadians spent $6.6 billion on online purchases. In the following five years that amount roughly tripled to $19.2 billion. By 2019, that figured is estimated to hit approximately $39 billion.
The convenience, cost-savings and allure of online shopping does not extend to all types of purchases, however. When it comes to oral health care, buyers should beware. It is now possible, for example, to buy orthodontic tooth-moving appliances online, but such purchases may cause serious problems.
"Dentistry by mail is not new, but buying braces over the counter or online is problematic," says Dr. Dan Stuart, a board certified specialist in orthodontics with offices in Halifax and Dartmouth. "Braces are complex. You can cause great harm by putting these on wrong."
Braces align teeth. They are not a passive appliance, notes Dr. Bob Hatheway, a Fredericton orthodontist. "They are active and designed to move teeth, change bites and have effects on the health of the teeth and supporting structure. Braces require direct and ongoing supervision."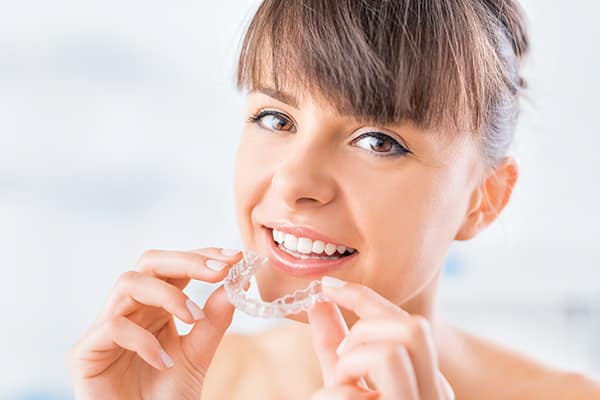 "There is much more to the process and to ensuring the braces will do the job you want them to do," he adds. "The patient should be examined to look for any underlying dental disease, including obtaining diagnostic records like x-rays, and prior to starting treatment, a discussion about the options should be completed."
Care should also be taken to determine who is providing the dental product and the dental service. "The braces being dispensed by a third party may not be medically sound or supervised," says Dr. Stuart, past president of the Atlantic Orthodontists Association and the Society of Dental Specialists of Nova Scotia.
Putting braces in your mouth or your child's mouth is an advanced medical procedure, he adds. If you wanted any advanced medical procedure done, you'd want it done by a dental professional. "A diagnosis by a trained medical professional is the most important ingredient in successful treatment."
(Orthodontic services are also provided by many general dentists who have undertaken additional training.)
When braces are not properly fitted, wearers may experience significant pain. As well, tooth-moving devices that are not appropriate for a person's mouth may lead to problems with alignment, bite and gums. The best option is to seek out a consultation with a dentist. "Most of these consultations are free, and this will help ensure you are making the best investment,"says Dr. Stuart.
That investment can be significant. However, many dentists and orthodontists will help with insurance and offer financing at zero per cent over time. "Peace of mind is essential," stresses Dr. Stuart. "Knowing you've found someone you can trust—and who is only a phone call away—is vital."